Syrian Commander: Liberation of Eastern Aleppo Possible in 48 Hours
December 11, 2016 - 20:45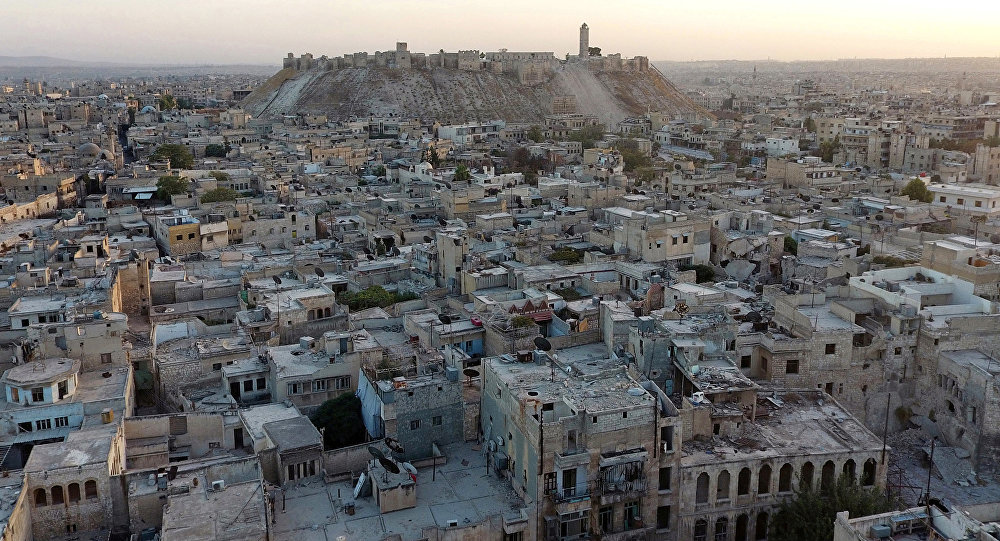 TEHRAN- A senior Syrian commander said on Sunday that army advances in Southeastern Aleppo is gathering momentum and Aleppo is likely to be declared a fully liberated city in the next two days.
"The Syrian army and its allies' advances towards al-Nusra Front (recently renamed to Fatah al-Sham Front) in Bustan al-Qasr (al-Kaser) and al-Kelaseh districts in Eastern Aleppo, tightening siege on the terrorists and cutting off of their supply routes will greatly help set Aleppo fully free in the next 48 hours," Commander of al-Baath battalion in Aleppo Mohannad al-Haaj told FNA on Sunday.
He, meantime, said that strenuous diplomatic efforts are also underway to evacuate the terrorists from the remaining parts of Aleppo without any military clashes to prevent further human casualties.
The Russian Peace Coordination Center in Syria announced earlier on Sunday that nearly 80,000 civilian have been evacuated from Aleppo's Eastern districts, while more than 1,300 militants have turned themselves in to the Syrian Army troops.
"Around 1,324 militants have laid down their weapons and crossed into areas of the city to surrender to the Syrian government troops. In accordance with the Syrian president's decision, 1,270 were granted amnesty," the Russian Center said in a statement, adding that since the operation to liberate Aleppo began, more than 78,000 civilians have been evacuated from Eastern Aleppo with the help of the Center.
Bomb disposal specialists working in Aleppo have also demined a total area of 24 hectares (2.6 square feet), including 162 residential blocks and 11 kilometers of roads
In total, bomb disposal specialists have detected and destroyed about 1,340 explosive objects in the Eastern neighborhoods of Aleppo that have been liberated from militants.
(source: farsnews)