Militants to Hand over More Towns to Syrian Army in Damascus Province
January 6, 2017 - 14:34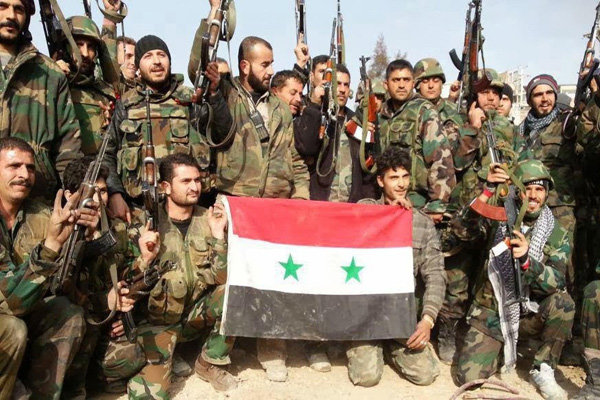 TEHRAN - Militant groups in Southern Damascus are planning to surrender at least four towns to the Syrian government in the coming days, local sources said.
The sources said that if the militants accept the terms of the reconciliation agreement that is currently being discussed, they will surrender the towns of Beit Sahm, Babila, Yalda, and Aqraba in return for safe evacuation from the towns to be relocated to militant-held regions in Idlib province.
Also the residents of Kafr al-Awamid town in Wadi al-Bardi region, Western Ghouta of Damascus, could drive out the al-Nusra Front (recently renamed to Fatah al-Sham Front) terrorists on Thursday as the army intensified its attacks against the militants.
The people in Kafr al-Awamid contacted the Syrian army officers and called on them not to attack their town, while conducting operations against al-Nusra Front in the region.
Meantime, another group of civilians from Wadi al-Bardi were transferred to al-Rozah village as the army continued its operations against al-Nusra terrorists in Western Ghouta of Damascus and advanced in more areas.
Also, field sources said that differences between the so-called Free Syrian Army (FSA) and al-Nusra Front heightened on how to confront the Syrian army and the efficiency of the militants' attacks.
(sourc: Farsnews)