Leader, president voice deep sorrow over Plasco disaster
January 20, 2017 - 21:36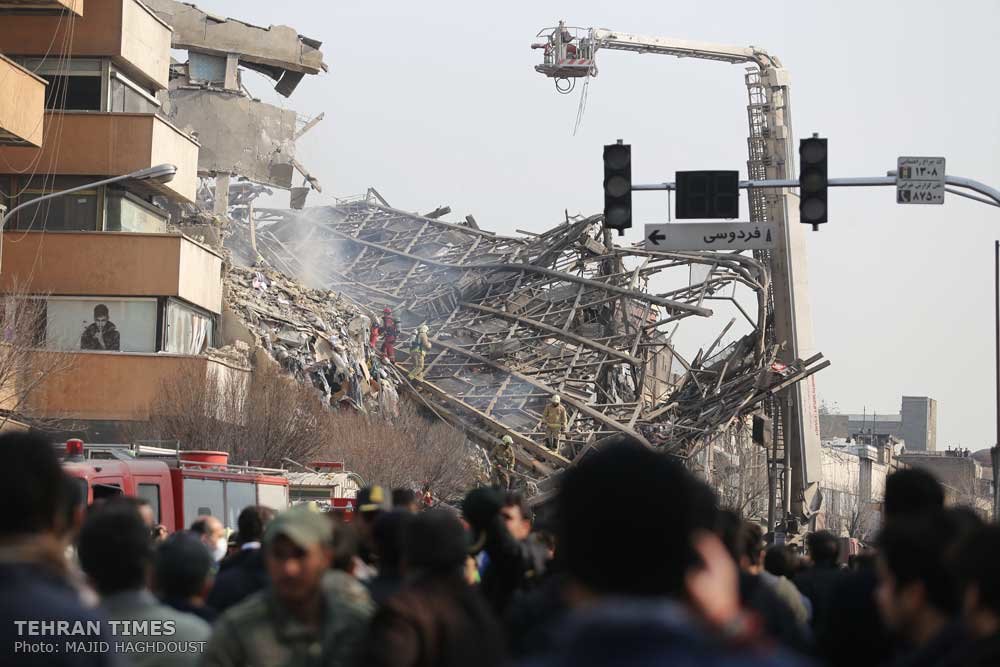 TEHRAN – In separate messages on Thursday Supreme Leader Ayatollah Ali Khamenei and President Hassan Rouhani expressed deep sorrow over the burning and collapse of the 17-story Plasco building in downtown Tehran which buried more than 20 firefighters.
The Leader called the incident "painful" and said rescue operations should be prioritized.
Rouhani ordered Abdolreza Rahmani-Fazli, the interior minister, to explore the causes behind the incident and to provide a report on it as soon as possible.
The shopping center collapsed after a four-hour blaze.
Officials said Friday they were losing hope of pulling any survivors from the rubble of the collapsed building.
Rescue workers, soldiers and sniffer dogs were still frantically searching through the wreckage of the building.

SP/PA