Govt. pledges support for Plasco victims
January 21, 2017 - 18:17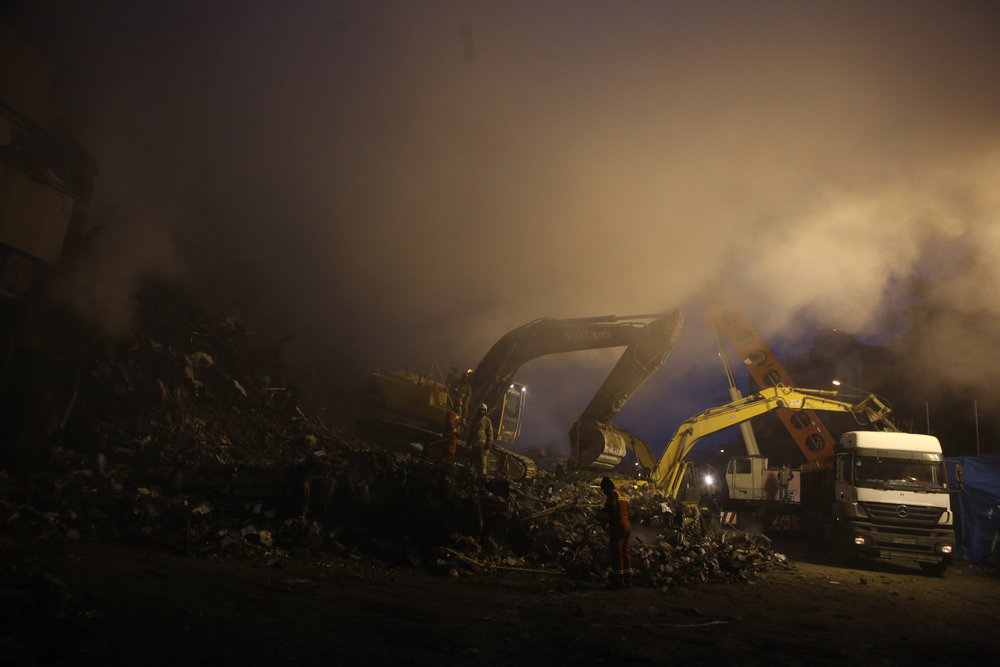 TEHRAN — Three days after Plasco building's deadly collapse in Tehran the government has pledged to provide support for families who either lost their loved ones or their jobs and money in the incident.
Death pension would be paid to the families without any legal formalities from now on, Labor Minister Ali Rabiei said on Saturday.
He pointed out that those who had lost their businesses at the building can receive low-interest loans worth of one billion rials (nearly $25,000).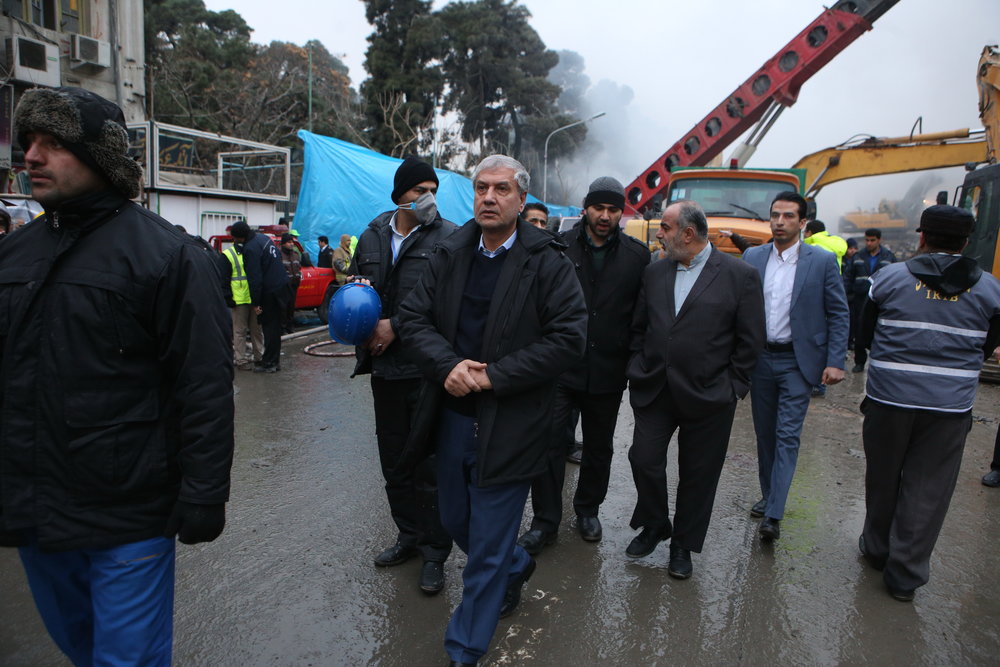 "People who have lost their jobs [due to the incident] can file an unemployment insurance claim," Rabiei said.
Those who agree to employ the unemployed workers of Plasco can also get loans, the minister said, adding Tehran's governor would temporarily allocate a place to the clothing workshops to carry on the businesses.
Additionally, insurance companies would cover all the healthcare expenses for victims who suffered injuries in the accident.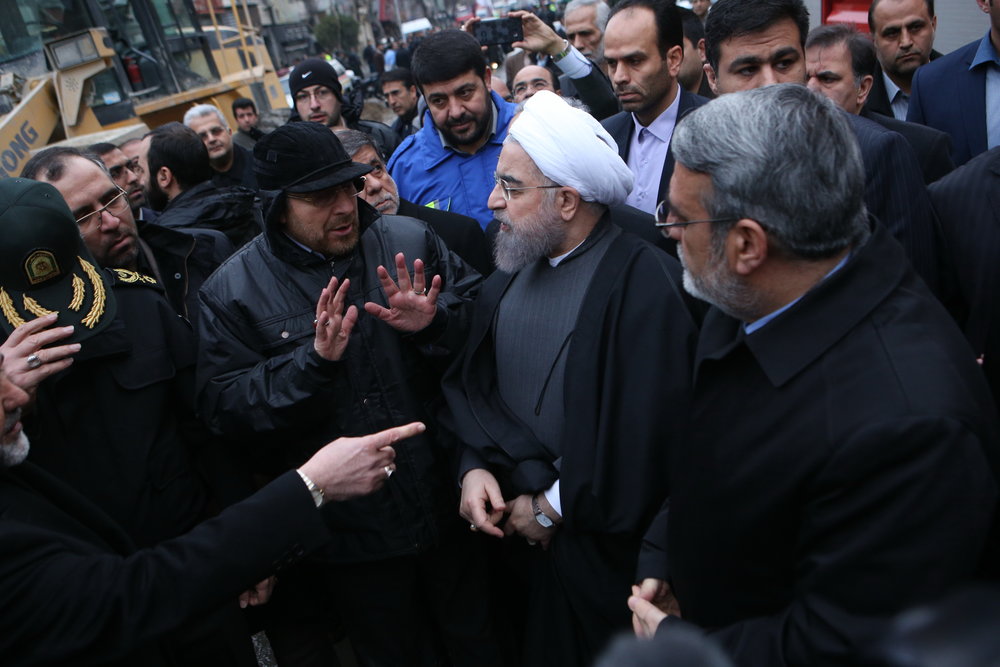 Three bodies found, the rest are still missing
With fire erupting in the building on Thursday morning the building collapsed despite the firefighters' 3-hour effort to extinguish it.
The collapse inevitably trapped at least 15 to 25 firefighters and unknown number of shop owners who in spite of repeated warning refused to evacuate the building.
Painstaking searches to find bodies buried under piles of rubble are still underway.
According to the Emergency Medical Services director, Pir-Hossein Kulivand, so far some 121 individuals sustained injuries who are all discharged from the hospital except for two.
Sadly one of the firefighters, Behnam Mirzakhani, who suffered burns up to 60 percent of his body passed away on Friday at the hospital.
The tragic incident has inflamed national and international sentiment with photos of firefighters looking shock or mourning their lost friends and colleagues. In order to honor the memory of the brave firefighters who lost their lives the government has declared one day of national mourning.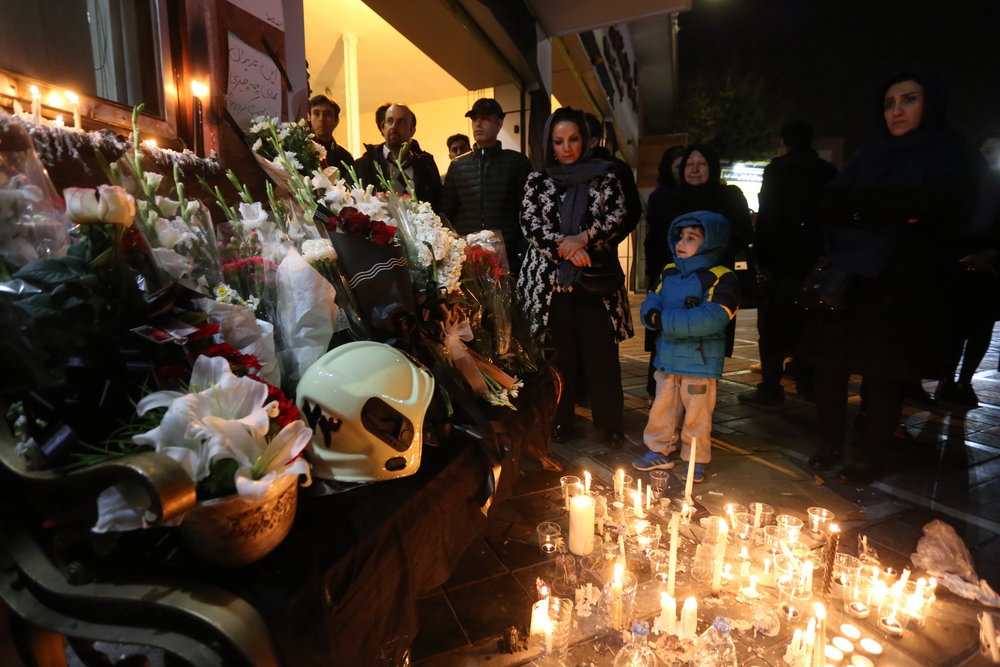 Operation teams have so far succeeded in pulling out 3 dead bodies out of the rubble but due to the major injuries they have sustained they are remained unidentified and are taken to forensics for identification.
However the still blazing fire, boiling temperature which reaches to 600 Celsius degrees, huge heap of rubble, and thick smoke have slowed down the rescue operation so far. Unfortunately as the time passes firefighters must give up hope to find their colleagues alive.
Tehran's mayor Mohammad-Baqer Qalibaf has said that the rescue operation might take some six days.
President Hassan Rouhani also attended the scene on Saturday to check up on the operation progress.
MQ/MG