Plasco tragedy one year on: Groundbreaking set for new building
January 10, 2018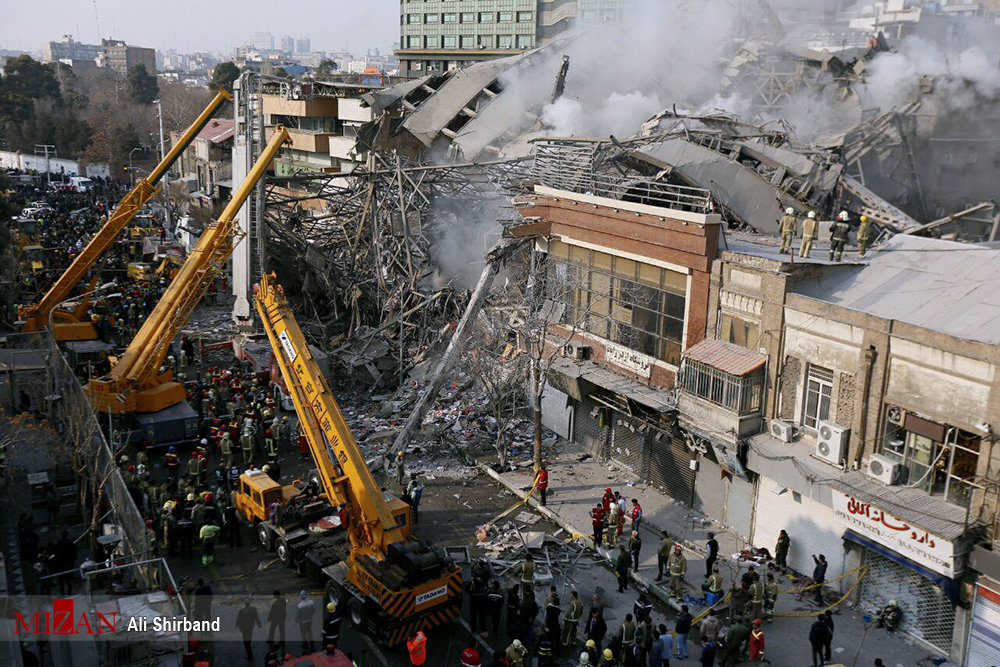 TEHRAN – Construction of a new building at the site of Plasco, an iconic shopping center in downtown Tehran which erupted in fire and collapsed last winter, will get underway in the next few weeks.
According to Tehran's deputy mayor for architecture and urbanization the project of constructing a new 10-storey Plasco building will start on January 19.
Additionally the new building will have 5 underground floors as parking lot, highlighted Mehdi Hojjati, stating, these 5 floors will only provide 1,300 parking spaces although new Plasco will need 2,300 ones totally.
The rest will be provided with equipping an old parking across the street, he added.
On January 19, 2017 Tehran Plasco building, a 17-storey shopping center, caught fire and three and a half hours later, #PlascoTragedy went viral on the internet and social media. The building collapsed. 15 firefighters and a number of civilians lost their lives and hundreds of people their jobs and business.
MAH/MQ/MG