Doc on Plasco tragedy premieres at Cinema Verite
December 12, 2017 - 18:36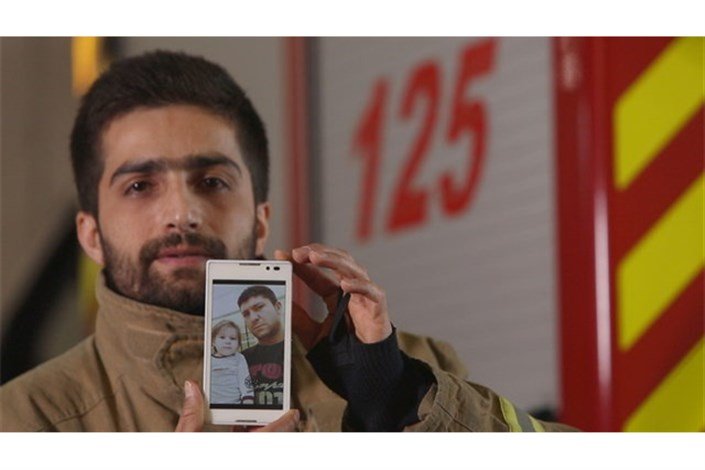 TEHRAN – A documentary that chronicles the tragic collapse of Tehran's Plasco Building following an inferno premiered at the 11th Cinema Verite, Iran's major international documentary film festival, on Monday.
Directed by Mohammad-Hassan Ferdowsizadeh, "Panjshanbeh Suri" ("Thursday Fireworks") was screened late last night and was warmly received by documentary cinema aficionados at Tehran's Charsu Cineplex.
In the film, Ferdowsizadeh conducts interviews with colleagues of the firemen trapped in the 17-storey mega mall this year on January 19. The collapse of the building claimed the lives of 16 firefighters and a number of citizens.
"Documenting tragic incidents has always been appealing to filmmakers and those people interested in documentary cinema," Ferdowsizadeh said during a press conference.
"Due to the large extent of the catastrophic disaster and the number of firefighters trapped in the rubble when the building collapsed, and due to the fact that such an event was unprecedented in Iran, the issue of the Plasco tragedy was attractive for me," he added.
The documentary also shows that the incident could occur in many other old towers in Tehran, which, like Plasco, lack modern safety standards.
"Mismanagement, lack of foresight and control over many issues resulted in a tragedy… for example, an average of 20,000 people die in traffic accidents in Iran every year, but taking some measurements could cause a significant reduction in the number of the traffic incidents," Ferdowsizadeh noted.
"It is sad that there are many other unsafe buildings like Plasco on Jomhuri Street in Tehran and it should come as no surprise if another tragedy similar to Plasco happens again," he added.
The Documentary and Experimental Film Center is the organizer of the Cinema Verite festival, which will run until December 17.
Photo: A scene from "Panjshanbeh Suri"
MMS/YAW