By Negar Asadi
Iran in the year 1395 
March 27, 2017 - 2:0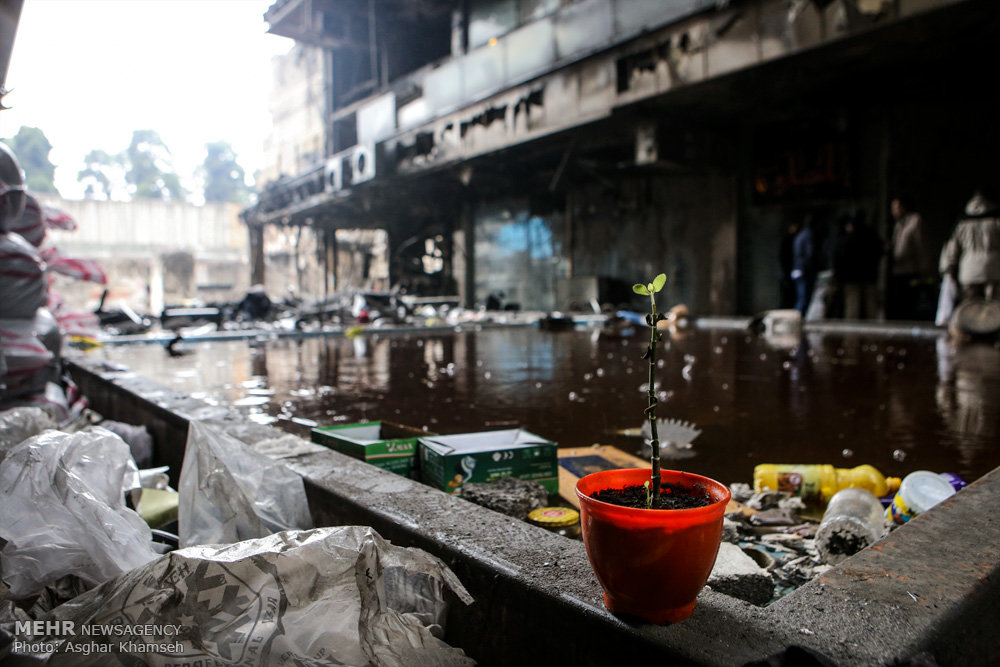 Iran witnessed bitter and pleasant events during the Persian calendar year 1395 which ends on March 20. Following is an outline of the most important events:
Farewell to Ayatollah Rafsanjani
Ayatollah Akbar Hashemi Rafsanjani, 82, passed away on December 8 due to a heart condition. The body of the first-generation revolutionary was buried in the mausoleum of Imam Khomeini, the founder of the Islamic Republic, in southern Tehran on December 10. Millions of people took part in his funeral.
Plasco building collapse
On January 19, Plasco – an iconic 17-story shopping center in downtown Tehran – was engulfed by a massive blaze which resulted in the collapse of the building. 16 firefighters, who got the title of heroes, were buried under hundreds of tons of debris in the incident. Plasco was a commercial building survived from 1960s with some 600 shopping centers.
Train collision in Semnan province
Two passenger trains collided in Iran's north-central province of Semnan on November 25. At least 44 people died and 100 ones wounded at the incident. The accident happened when a passenger train in motion crashed to another one that had stopped at the station. On the cause of the accident, provincial governor Mohammad-Reza Khabbaz said one of the trains was forced to stop four and a half kilometers to the station due to technical failures most probably caused by cold weather when the other train crashed into it.
Delivery of first Airbus plane
In January 2016, Iran signed a deal worth $18 billion with Airbus to purchase 100 new planes including 46 A320 family, 38 A330 family, and 16 A350 XWB aircraft. The first plane – an A320 – arrived in Tehran in January 2017. The second one arrived in Tehran in March. The third one is expected to arrive on March 19 or 20.
Death sentence against Babak Zanjani
Iranian super-billionaire Babak Zanjani, who is facing corruption charges, was sentenced to death in March, 2016. Zanjani was arrested on December 30, 2013 after 12 lawmakers accused him of corruption, calling for an inquiry into his financial activities in a letter to the heads of the three branches of the government.
Devastating flood in southern Iran
Heavy floods struck the southern provinces of Bushehr and Fars in February, causing large scale damages and tremendous devastation. The floods caused widespread destruction to 20 villages and destroyed some 1,000 houses in the city of Jahrom alone.
Iran wins second Oscar prize
The Iranian drama "The Salesman" won the Oscar for best foreign-language film at the 89th Academy Awards at the Dolby Theatre in Hollywood, California in February. Farhadi did not attend the ceremony in condemnation of President Donald Trump's visa ban. Iranian-American engineer Anousheh Ansari, who was the first female space tourist, and Firouz Naderi, a former director of NASA's Solar System Exploration program, represented Farhadi at the Oscar ceremony.