By: Hassan Lasjerdi
Successful step of Syrian troika for stability
January 25, 2017 - 19:50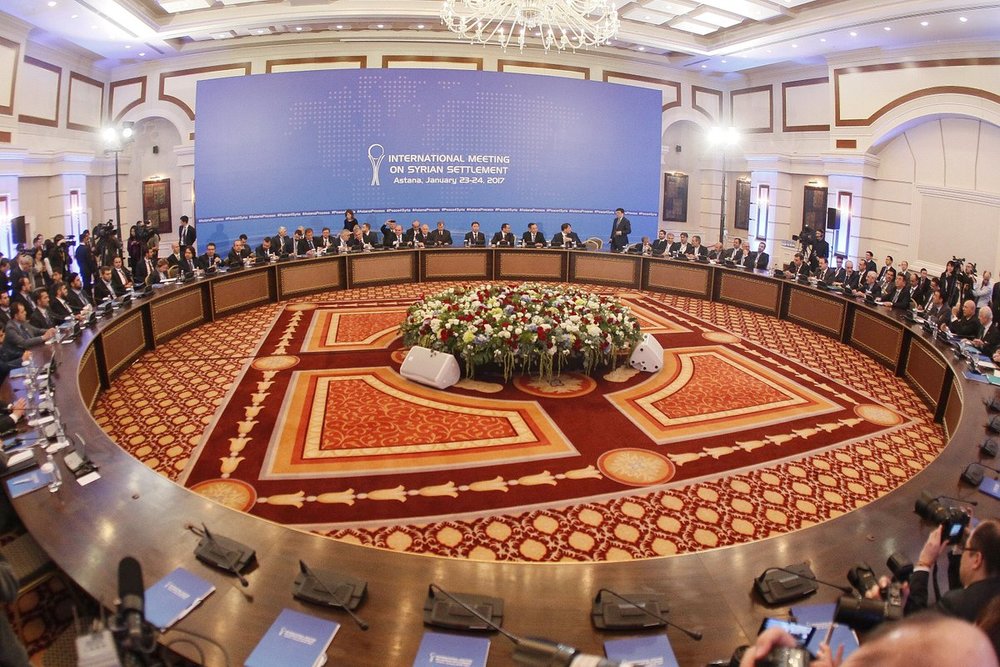 TEHRAN - The Astana meeting which was held with the participation of Iran, Russia, Turkey, the Syrian government, opposition groups and the UN envoy was wrapped with issuing a statement.
The statement highlights some important points such as the necessity of stabilizing the ceasefire, paying attention to peaceful strategies, fighting terrorism and maintaining Syria's territorial integrity along with a continued inter-Syrian dialogue.
Given the above-mentioned points, the Astana meeting can be considered a successful step in the political procedure of the Syrian developments and the troika efforts in line with continuation of previous actions which were based on reducing the hostilities between the Syrian government and the opposition and fulfill demands of the opposition through dialogue.
Many experts do not think much is to be gained from the talks due to the heavy load of demands brought in by the sides, even pointing to a possible failure of the talks. However, it seems through good management conducted by Iran, Russia, and Turkey, the two conflicting sides have managed to reduce the amount of their demands to more reasonable levels.
Nevertheless, the troika's insistence upon establishing mechanisms to help sustain the ceasefire and prevent any provocative moves by the conflicting sides shows that the three countries are serious in their pursuit of the ceasefire. The ceasefire is a necessary step to create enough grounds for the Syrian government and the opposition to continue their negotiations until a positive result comes by.
The liberation of Aleppo in December has tipped the scales in against the rebels, putting them in a passive and susceptible state. Thus, the opposition is trying to disturb the situation in a bid to gain advantages, particularly when it comes to developments in the battlefield.
This brings with itself more responsibility for those countries who are backing the armed opposition forces.
Last but not least, the latest developments in the Syrian crisis over the past twelve months show that most actors are increasingly moving toward peaceful, non-violent solutions to the conflict.
In such a situation, all peace-making efforts are focused on the way opposition forces react to the ceasefire initiative. There are two possibilities: they either respect the ceasefire or breach it.
However, it still remains to be seen which way the opposition choose.