Thousands of academics sign petition denouncing Trump's entry ban
January 28, 2017 - 21:7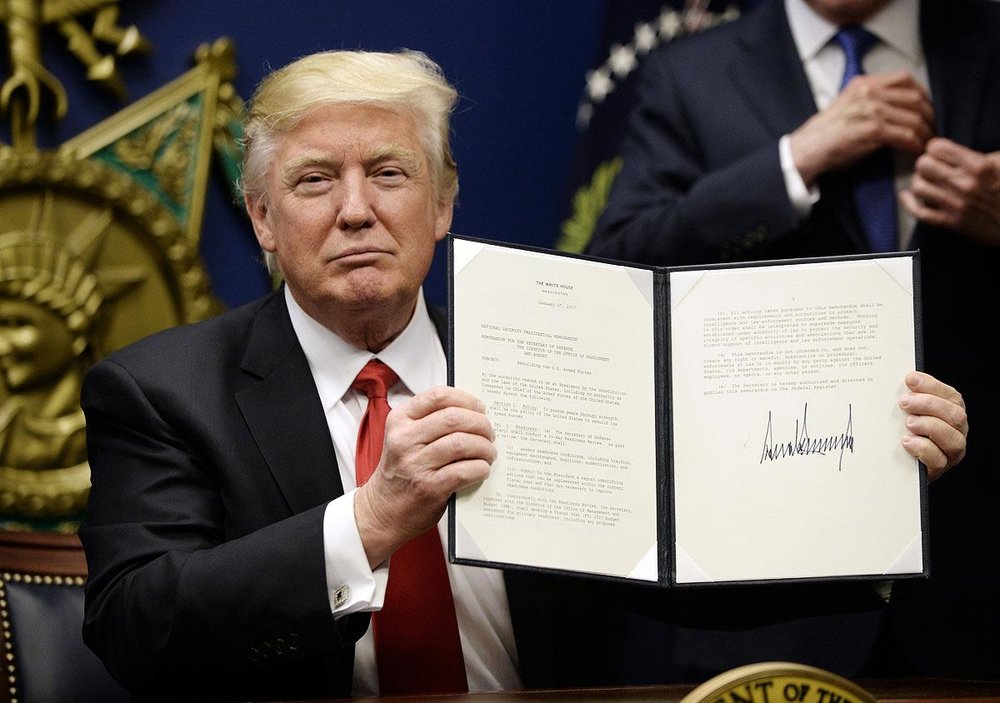 TEHRAN – Thousands of academics, in a condemnatory move, signed a petition against U.S. President Donald Trump's order banning citizens of 7 Muslim majority countries from entering the United States.
Trump signed an executive order on Friday stopping admission of refugees from Syria indefinitely, and suspending entry of citizens from Iraq, Syria, Iran, Sudan, Libya, Somalia and Yemen for 90 days.
"I'm establishing a new vetting measure to keep radical Islamic terrorists out of the United States of America," Trump said as he signed the order. "We don't want them here. We want to make sure we are not admitting into our country the very threats our soldiers are fighting overseas."
The controversial decision provoked a bitter backlash from thousands of academics, including 12 Nobel laureates and many well-known scholars, who condemned the ban and called on Trump to reconsider his decision.
"We, the undersigned academics and researchers from a variety of fields of study, backgrounds, and personal convictions, would like to voice our concern and strongly oppose this measure… We strongly denounce this ban and urge the President to reconsider going forward with this Executive Order," the petition said.
The petition signers also said the executive order was discriminatory, detrimental to the country's national interests and imposed "undue burden on members of our community."
"I am heartbroken," said Malala Yousafzai, the Pakistani student activist and Nobel Peace laureate, "that today President Trump is closing the door on children, mothers and fathers fleeing violence and war."
Indeed, not a single American was killed by citizens of the aforesaid countries between 1975 and 2015, The New York Daily News said, citing statistics tallied by the conservative-leaning CATO Institute.
But what's even more noteworthy is that the ban has excluded a number of countries – such as Saudi Arabia – that have deep-seated ties to terrorism.
According to a declassified U.S. intelligence report known as the "28 pages", the Saudi government and its wealthy citizens actively funded radicalism in the U.S. around the time of 9/11 attacks.
Of the 19 hijackers involved in the 9/11 attacks, which became the worst terrorist incident in U.S. history, 15 were from Saudi Arabia but none from these 7 countries.
MH/PA