Iran summons Swiss envoy over U.S. visa ban
January 29, 2017 - 20:28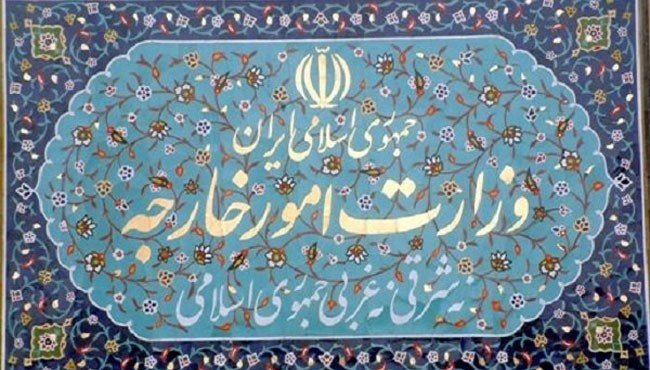 TEHRAN – The Swiss ambassador to Tehran, whose country represents the U.S. interests section in Iran, was summoned to the Foreign Ministry on Sunday to receive a formal complaint over the U.S. move in suspending visa for Iranian nationals.
Iranian Foreign Ministry spokesman Bahram Qassemi said Ambassador Giulio Haas was summoned by Foreign Ministry Director for the Americas Mohammad Keshavarz-zadeh.
Qassemi said Trump's action in banning Iranians from visiting the U.S. under "false, discriminatory and unacceptable" pretexts runs contrary to the human rights' conventions and legal and consular agreement between the two countries signed on August 15, 1955.
U.S. President Donald Trump on Friday suspended all refugee admissions to the U.S. for four months and banned the entry of Syrian refugees indefinitely pending a security review meant to ensure terrorists cannot slip through vetting. Trump also issued a 90-day ban on all entry to the U.S. from seven Muslim-majority countries with terrorism "concerns", including Iran.
The Foreign Ministry spokesman said the Iranian people have always been victims of the terrorist acts taken by groups supported by the United States.
He added Iranian citizens have never been part of extremist terrorist groups.
More than a million Iranians live in the United States.

Qassemi said the Iranians have always been known as the most disciplined citizens in any foreign country they reside.
Swiss FM: Trump's order contrary to fundamental rights
Swiss Foreign Minister Didier Burkhalter said on Sunday that Trump's new travel ban on seven Muslim-majority countries is discriminatory and contrary to fundamental rights.
"We are always opposed to discrimination of individuals due to their religion or country of origin," he said in a statement. "In this sense, the executive order taken by the U.S. clearly goes in the wrong direction."
NA/PA