Sassanid art, architecture traced in western Iran
January 31, 2017 - 9:24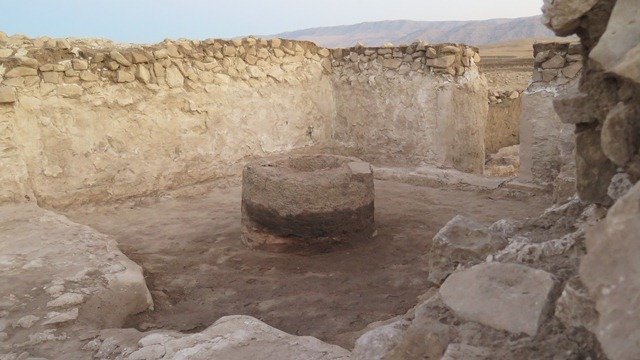 TEHRAN – Vestiges of art and architecture such as stuccowork related to the Sassanid era (224–651) have recently unearthed adjacent to the historical Jahangir Dome, Ilam Province, western Iran, the Institute of Cultural Heritage and Tourism announced on Sunday.
"[The excavations] resulted in the discovery and appearance of architectural spaces and unparalleled plaster works with animal (Pegasus), human and plant motifs," ICHT quoted Leila Khosravi who supervises the exploration, as saying.
Referring to stone, metal, glass, animal and herbal remains discovered in the explorations, she explained stone findings included millstone, mortar, weight stone, and grindstone which portray lifestyle of the then residents.
The area witnessed prosperity under the Sassanids, because in this period due to the population growth, urbanization and urban development made a dramatic expansion, Khosravi added.
During Sassanid-era, Iranian art experienced a general renaissance. Rock sculptures, metalwork and gem engraving as well as construction of majestic palaces such as the ones at Ctesiphon, Firuzabad and Sarvestan are amongst most characteristic relics of that epoch.
PHOTO: Excavations adjacent to the historical Jahangir Dome in western Iran, reveals vestiges of the Sassanid-era settlements and arts on January 28, 2017.
AFM/MG