Navy chief warns against entry into Iran's waters
January 30, 2017 - 20:58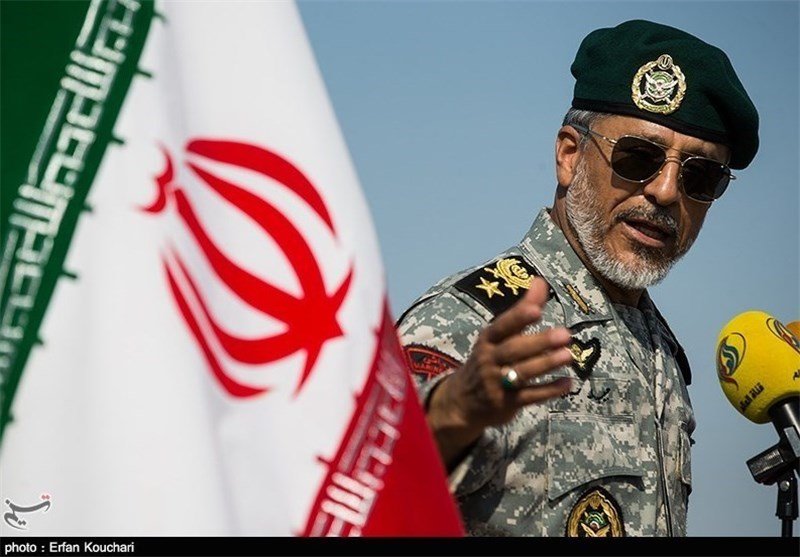 TEHRAN – As U.S., British and French navies are set to hold war games in the Persian Gulf, Iranian Navy Commander Habibollah Sayyari warned on Monday against any intrusion into Iranian territorial waters.
However, the rear admiral said, "They would not dare enter Iran's territorial waters."
Led by the UK, the three countries will run a large-scale military exercise, called exercise Unified Trident, in the Persian Gulf from January 31 to February 2. The drill will involve the British Royal Navy flagship HMS Ocean and Type 45 destroyer HMS Daring, the U.S. warships USS Hopper and USS Mahan, French anti-aircraft frigate FS Forbin, as well as Australian forces, Sputnik reported.
According to the U.S. Navy, the exercise is intended to "enhance mutual capabilities, improve tactical proficiency and strengthen partnerships in ensuring the free flow of commerce and freedom of navigation."
Iran holds 25 drills annually
Sayyari further said Iran holds 25 military drills each year.
The senior commander said a major war game, called Velayat 95, will be held until the end of the Persian calendar, which falls on March 20.
The exercise, he said, will be held 2 kilometers from Chabahar port in the international waters "without approaching other countries' territorial waters."
The Iranian Navy staged Velayat 94 war game in January 2016 across a large swath of territorial waters and high seas in the Persian Gulf, the Strait of Hormuz and the Indian Ocean.
MH/PA