Iran to practice 'modern warfare tactics' in future naval drill
January 7, 2017 - 19:39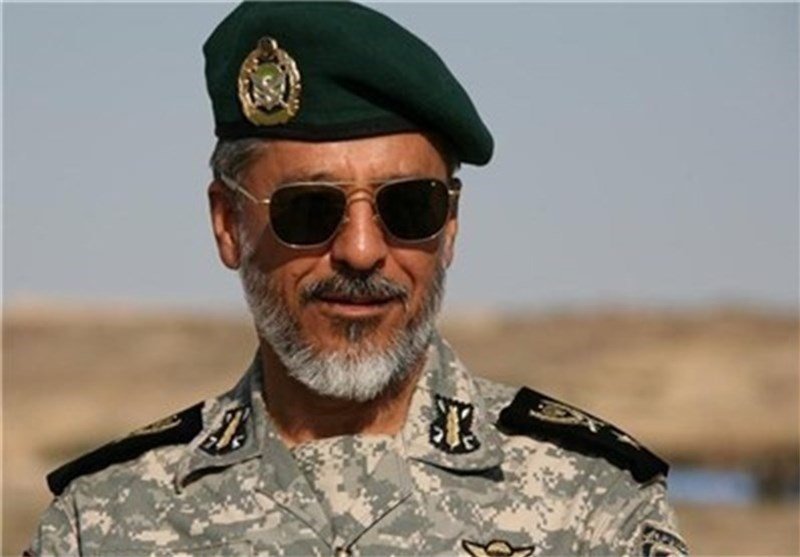 TEHRAN – The Iranian navy announced on Saturday that it plans to unveil modern warfare tactics in a war game that will be held in the southern regions of the country, Tasnim news agency reported.
Habibollah Sayyari, the navy commander, said the large-scale naval war game, codenamed Velayat-95, will be staged in the Iranian month of Bahman, which will start on January 20.
He pointed out that the maneuver will cover a vast area of national and international waters in the northern parts of the Indian Ocean.
"The navy will practice up-to-date tactics during the drill including modern warfare tactics, for the first time."
Sayyari also said new weapons, including a broad range of missiles, will be unveiled during the exercise.
In recent years, Iran has been seeking to upgrade its naval capabilities.
Less than two weeks ago, the country's navy announced plans to build an aircraft carrier as part of an upgrade of its maritime warfare capabilities.
"Building an aircraft carrier is also among the goals pursued by the navy and we hope to attain this objective," Deputy Navy Commander for Coordination Admiral Peiman Jafari Tehrani was quoted as saying by Fars news agency.
MH/PA