Jahangiri urges government branches to fight corruption
February 1, 2017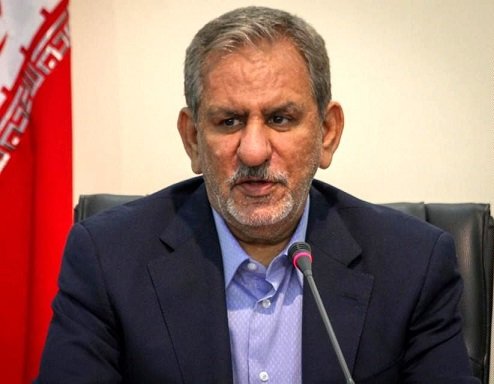 TEHRAN – Vice President Eshaq Jahangiri on Monday urged the three branches of government to put sincere efforts into fighting corruption, ISNA reported.
Speaking in a session attended by Tehran Prosecutor General Abbas Jafari-Dolatabadi, vice parliament speaker Masoud Pezeskhian and some other officials, Jahangiri called for nonpartisan efforts in fighting corruption.
All those who have responsibility are ethically committed to play a nonpartisan role in fighting corruption within the laws and regulations, he added.
The vice president said people should not feel that the authorities are biased or prejudiced in taking legal action against corruption.
He also differentiated between those who receive advantages through nepotism and refuse to repay their debts and those who have failed to repay their debts due to the economic situation, urging firm legal action against the former and support for the latter so that "they could revive their production units."
"Being in debt does not amount to crime and corruption," asserted Jahangiri, the head of the committee tasked to fight corruption.
Jafari-Dolatabadi also spoke on the latest issues surrounding Babak Zanjani, a 42-year old billionaire tycoon who has been sentenced to death for a number of charges including forgery, money laundering and disrupting the country's economy.
He said an accomplice of Zanjani has been arrested. He emphasized that the Judiciary is following up on the case with seriousness.
One of Iran's richest men, Zanjani was arrested in December 2013 and was accused of withholding $2.7 billion of government money owned by the Ministry of Petroleum.
MH/PA