Armenia says seeks to increase defense ties with Iran
January 31, 2017 - 18:52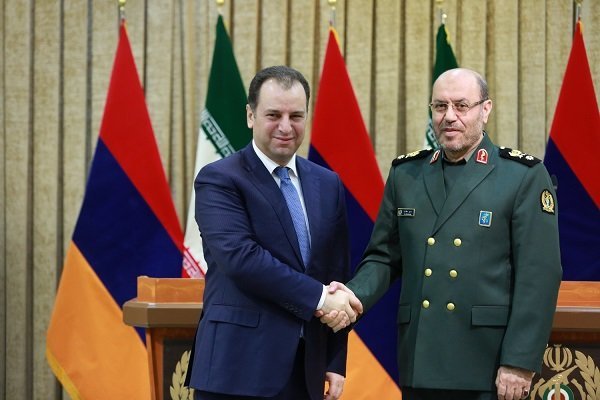 TEHRAN – Armenian Defense Minister Vigen Sargsyan who visited Iran on Tuesday said his country is seeking to expand cooperation with Iran in the area of defense.
"We seek to boost and expand defense cooperation with Iran and we believe that this trip will lay the ground to do so," he said during a meeting with his Iranian counterpart Hossein Dehqan.
Sargsyan also praised Iran's efforts in line with helping regional peace.
The Armenian defense chief added Yerevan is ready to cooperate with Iran in fight against terrorism.
As neighbors Iran and Armenia have expanded close economic ties. The visit to Tehran by the Armenian defense chief indicates that Iran and its northern neighbor also seek to close their ranks in terms of military cooperation.
'Iran has paid heavy cost for regional stability'
For his part, Dehqan said Iran has paid high costs to help establish peace, security and stability in the region and has always had good relations with neighboring countries.
Dehqan added Iran will spare no effort to help settle crises in the Middle East region.
Iran's defense minister also said the Islamic republic is unwavering in its relentless war against terrorism. "Incessant and resolute fight against terrorism and the elements that undermine regional security and stability is one of the Islamic Republic of Iran's principled policies."
He added crises in the region can be settled through dialogue.
He also said that Iran is ready to expand cooperation with Armenia in various spheres.
Elsewhere, Dehqan said the Zionist regime of Israel's moves in expanding settlements in the occupied lands and violating international law are the actions which undermine regional security.
NA/PA