In Focus: Ethnic traditions on show at Tehran Intl. Tourism Exhibition
February 8, 2017 - 21:37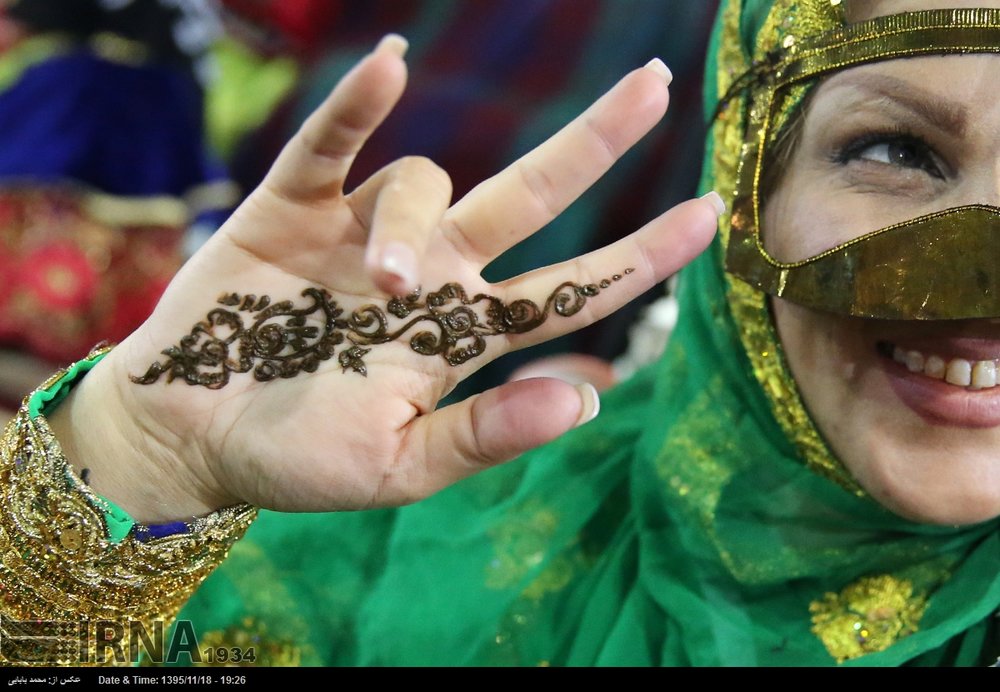 An Iranian woman shows off a henna tattoo of floral motif on her palm at the 10th Tehran International Tourism Exhibition on February 6, 2017.
She is wearing traditional mask and costume that is native to southern Hormozgan Province neighboring the Persian Gulf.
Traditionally, this striking moustache-shaped mask, mainly worn by rural women in the Persian Gulf island of Qeshm, is said to have been designed centuries ago to make local women look tougher and more severe. The island's strategic position made it very susceptible to invasion; when enemies saw the masked figures, they thought they were male soldiers.
Over 60 companies from 21 countries and some 400 Iranian companies are attending the exhibition, which has adopted "See Iran Differently" as its motto and comes to an end on Feb. 9.
AFM/MG