'Green week' international exhibition opens in Kish Island
December 28, 2016 - 17:12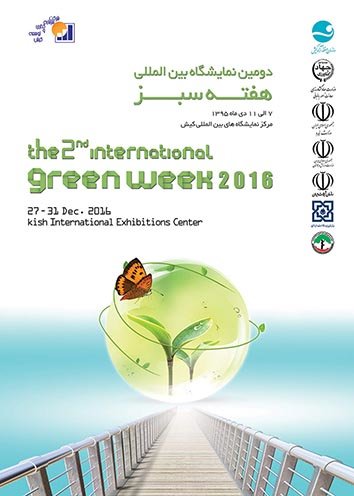 TEHRAN — The second international exhibition on promoting the culture of environmental protection kicked off in the Persian Gulf island of Kish on Tuesday.
The 5-day event, dubbed 'green week', brings together representatives of some 80 domestic and foreign companies active in environmental spheres, IRNA news agency reported.
Stretching over a land area of 3,000 square meters the exhibition features Iranian companies along with German and Italian ones involved in recycling, waste management, and building incinerators, the event's executive director has said.
"The exhibition aims to encourage green culture as a contributory factor behind a healthy lifestyle," Mehrshad Khodabakhshi suggested.
Introducing equipment, abilities, and programs in agriculture sector, livestock breeding, and natural resources management, promoting organic productions in agriculture sector, encouraging green tourism, introducing green petrochemical, oil, gas, transport, and mining industries and urbanization along with formulating sound and effective strategies to prevent environmental damages are of the main focuses of the green week exhibition.
Moreover introducing non-indigenous herbs to the country in order to develop herbal medicine industry and highlighting the role of chain markets in protecting the environment and minimizing environmental harms are of the other purposes of the exhibition.
Workshops looking at renewable energies, promoting traditional medicine and organic foods, and building solar cars, boats and heaters are also scheduled as side events.
After an almost 10-year interval the second green week exhibition is arranged in a collaborative effort between various ministries and environmental bodies and Kish Island is playing host to the event from December 27-31.
MQ/MG