Devastating flood hits southern Iran
February 18, 2017 - 18:30
TEHRAN — Heavy flood has stricken the southern provinces of Bushehr and Fars, causing large scale damages and tremendous devastation since Friday.
"Torrential rain caused serious damages to five villages in the city of Jahrom, Fars province, and resulted in emergency evacuation of the villages," Fars news agency quoted MP Mohammad Reza Rezaei as saying.
The flood caused widespread destruction to 20 villages and destroyed some 1,000 houses in the city of Jahrom alone, Rezaei added.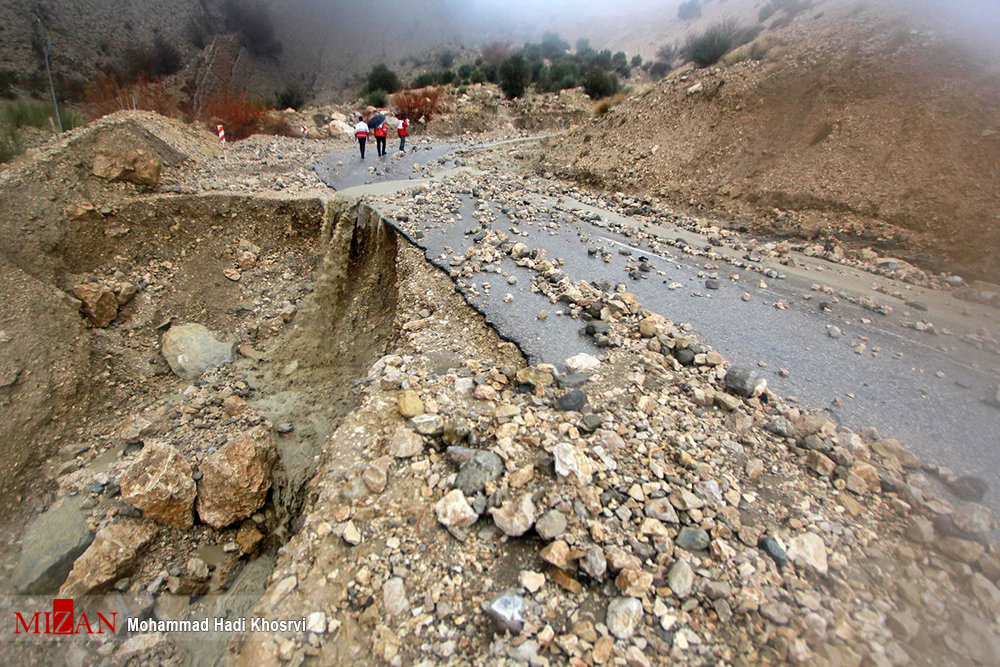 Unfortunately the roads linking Jahrom to Shiraz are also destroyed, he regretted.
The rain has also triggered landslide on roads linking Shiraz to Fasa, Firozabad, Jam, Asaluyeh, and Jahrom to Sirjan, Lar and Neyriz.
Despite what has gone viral in social media there are no reports confirming that any dams has been broken, Rescue and relief Organization director Morteza Salimi said, adding, but unfortunately many infrastructure and roads are destroyed by the flood.
Unprecedented Heavy rain has also hit eight cities in Bushehr and caused damages to the roads and infrastructure in the area. The precipitations are twice as much as average amount in some cities of Bushehr.
In addition to Fars and Bushehr the flood has also inundated other provinces of Isfahan, Ilam, Tehran, North Khorasan, Khorasan Razavi, Khuzestan, Bushehr, Kerman, Kohgiluyeh and Boyer-Ahmad, and Hormozgan and some 4,000 individuals received rescue and relief services.
So far rescue and relief forces have succeeded in pumping water out of 893 houses and releasing 81 cars stuck in the flood in the aforementioned provinces.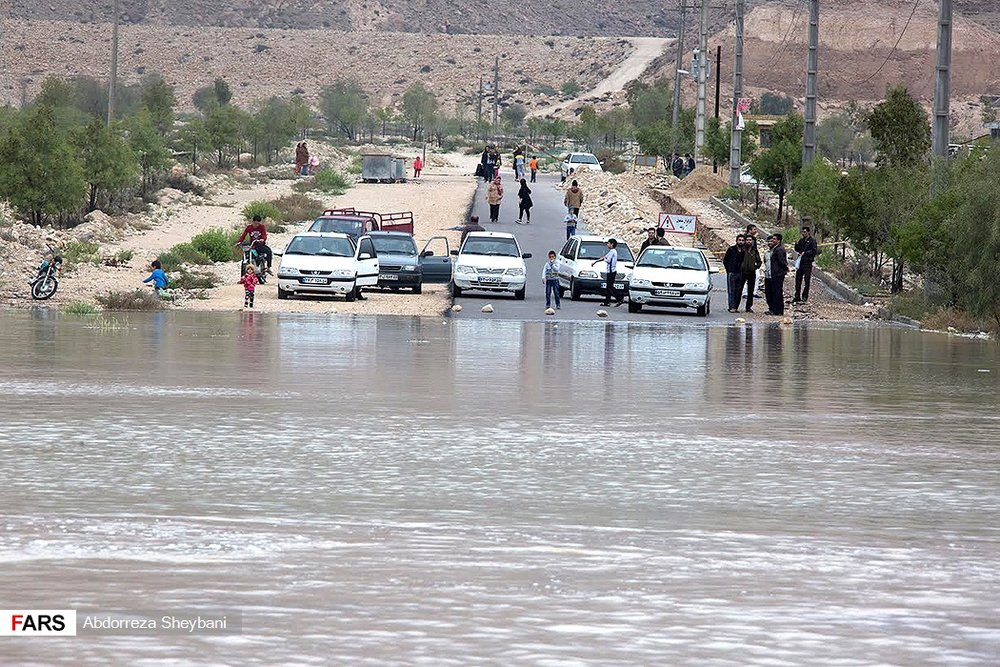 According to the reports so far a cyclist who didn't pay attention to the warnings lost his life in Qasr-e Qomsheh in Shiraz, Fars province, and one has gone missing in Bastak, Hormozgan province.
Food stuff, tents and blankets are distributed among the flood victims and they all are accommodated.
MQ/MG
Heavy rains in the region may be a gift from mother nature.Rains dissolves carbon dioxide and other pollutions and make air fresh.