Eastern, southern Iran hit by flood
January 25, 2017 - 18:6
TEHRAN — Flood has struck eastern and southern parts of Iran over the past six days.
Some 107 cities and villages in Hormozgan, Sistan-Baluchestan, Kerman, Fars, South Khorasan, and Khorasan Razavi provinces have been hit by flood, the Rescue and Relief Organization chief said.
More than 4,100 flood victims were provided with emergency accommodation, Nasimonline reported Morteza Salimi as saying on Wednesday.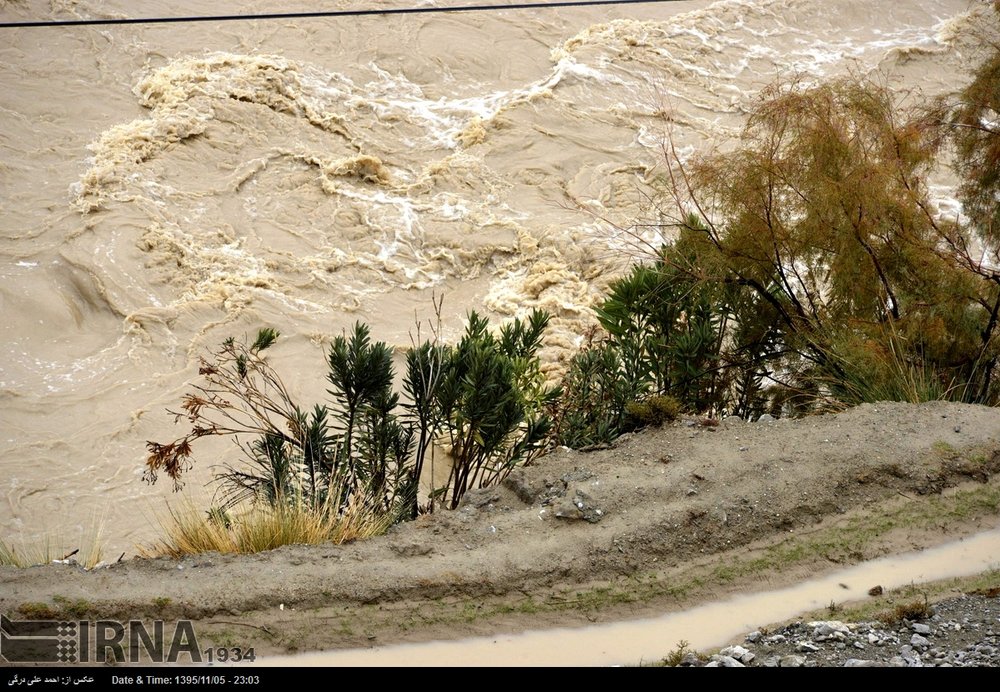 Additionally, 832 rescue forces went to rescue some 7,724 of the victims, water was pumped out of 60 houses, and food stuff and tents were distributed among the victims as well, Salimi added.
Unfortunately according to Iranshahr medical emergency services director Mahmoud Reza Naseh the flood has hit the southern regions of Sistan-Baluchestan province the hardest as some 300 of the houses got damaged due to the flood.
Naseh went on to say that rescue forces rushed to rescue some nine pregnant women also couldn't get to the hospital due to the pouring and drenching rain in last two days.
MQ/MG