Leader backs trade jump with Baku 
March 5, 2017 - 21:11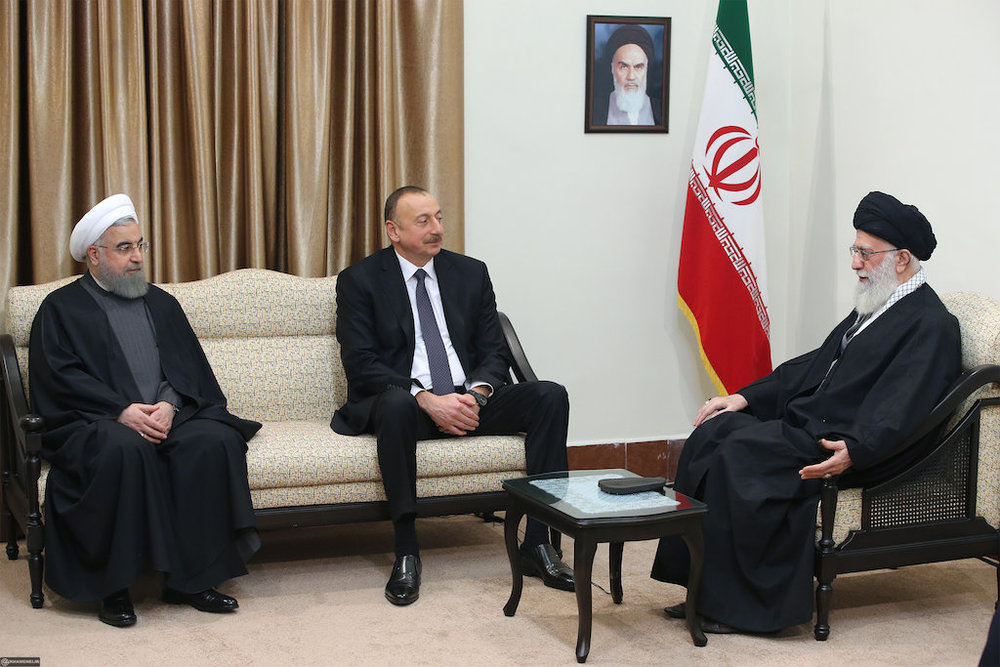 TEHRAN – In a meeting with visiting Azerbaijani President Ilham Aliyev on Sunday, the Supreme Leader called for a 10-fold hike in trade between Iran and Azerbaijan given the great potential in the two countries. 
"The level of economic cooperation is very low compared to the two countries' potentialities and facilities, and trade turnover should increase up to 10 times of the current level," Ayatollah Ali Khamenei suggested.
Trade turnover between Azerbaijan and Iran amounted to $175 million in January-November 2016, $130.13 million of which explained by imports from Iran, according to the State Customs Committee of Azerbaijan.
The Leader expressed satisfaction with Baku's stance on Iran in the international community, particularly on the nuclear negotiations between Iran and six world powers.
"The Azerbaijani government has always stood beside Iran in political circles and communities and these positive stances bring the two countries closer to each other more than ever," Ayatollah Khamenei noted.
Elsewhere in his remarks, the Leader referred to attempts by the Israeli regime to mar the close ties between Tehran and Baku, urging awareness to militate against the Zionism hostility.
"The evil Zionist regime, more than any other enemies, tries to weaken brotherly relations between Iran and Azerbaijan, and instead the existing cordial relationships should be protected."
He also highlighted the importance of the Azerbaijani nation as a decisive factor in standing up to arrogant powers.
For his part, the Azerbaijani president, in the presence of President Rouhani, underscored historical, cultural, and religious affinities between the two nations, reminding that "Iran and Azerbaijan have always stood beside one another and continue to do so."
Aliyev also pointed to hostile efforts made to breed hostility between the two nations and stressed that "high-level" relations between Tehran and Baku will not be influenced by those ill-disposed to the countries.
He also made a case for strong trade and cited a 70-percen jump in the current year as an indication that efforts are bearing fruit.
"In the current year, 20 cooperation documents have also been signed between the two countries."
Joint projects, such as the connection of the two countries' rail networks, will have a positive impact on upgrading bilateral trade, he added.

AK/PA