Iran questions need to ship out excess heavy water
March 18, 2017 - 18:28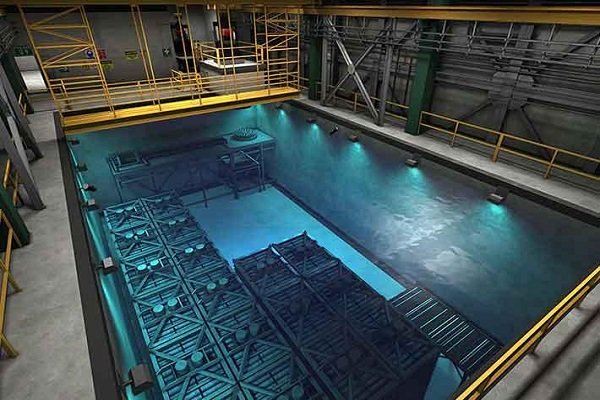 TEHRAN – Iran has said it doesn't need to ship its excess heavy water to abroad if its stock exceeds a limit set by its nuclear deal with major powers.
"Nothing in the (agreement) requires Iran to ship out the excess heavy water which is made available to the international market but has not yet found an actual buyer to which the heavy water needs to be delivered," Iran said In a letter to the U.N. nuclear watchdog, Reuters reported.
The development raises the prospect of a war of words with the new U.S. administration of President Donald Trump who is a vocal critic of the deal.
"Any excess heavy water in excess of the firm cap of 130 metric tons cannot remain in Iran," the United States said in a statement to an International Atomic Energy Agency (IAEA) meeting last week.
The 2015 deal restricts Iran's nuclear activities in exchange for the lifting of sanctions against Tehran. One restriction is on its stock of heavy water.
Under the deal, Iran is not allowed to have additional heavy water reactors or accumulation of heavy water inside the country for 15 years and all excess heavy water must be made available for export to the international market, the deal stipulates.
However, the deal does say nothing about if Iran could not sell its excess heavy water international markets.
Iran's annual need is estimated to be 130 metric tons of nuclear grade heavy water or its equivalent in different enrichments prior to commissioning of the modernized Arak research reactor.
Iran has already exceeded the 130-ton limit on its heavy water stock twice. The latest standoff with Washington over the issue was only defused in December when Iran shipped the excess amount to Oman, where the heavy water is being stored until a buyer can be found.
Back in March 2016, Tehran exported 32 tons of heavy water to the United States as part of a landmark nuclear agreement in 2105 for a price of $8.6 million.
The shipment was the first technological material exported from Iran to the U.S., considered by the Middle Eastern nation to be a triumph over Washington.
It sold Russia 38 tons of the nuclear substance last year.
It is also looking into requests put in by European customers for its heavy water,
AK/AK