Iranian, Algerian culture ministers meet in Algiers 
March 28, 2017 - 18:4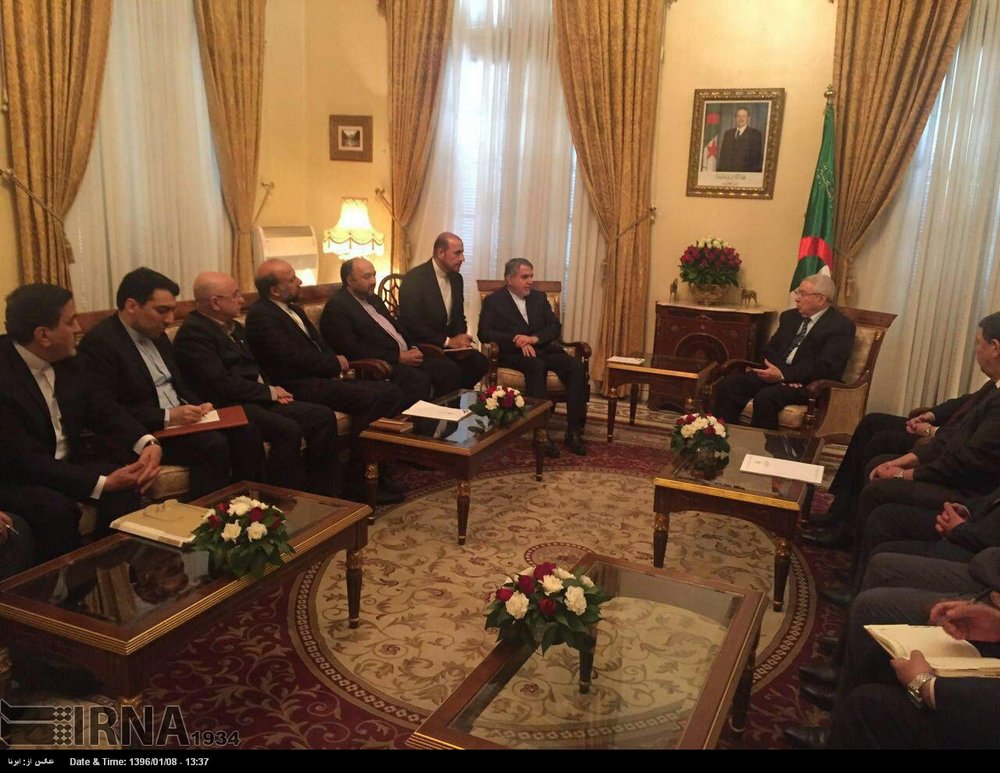 TEHRAN – Minister of Culture and Islamic Guidance Reza Salehi-Amiri met Algerian Culture Minister Azzedine Mihoubi in Algiers on Monday 
The expansion of cultural cooperation was discussed during the meeting, the Ministry of Culture and Islamic Guidance announced in a press release on Tuesday.
"Iran is ready to cooperate with Algeria in art and cultural fields to familiarize Algerian people with Iranian culture," Salehi-Amiri said.
Working on joint film projects and preservation of national documents and manuscripts, and organizing bilateral filmmaking workshops, book fairs, and cultural exhibits were among the topics discussed at the meeting.
Salehi-Amiri also invited Mihoubi to visit the Tehran International Book Fair, which will be held in May.
Mihoubi also expressed the hope that his country could exploit Iran's potentials in art and cultural fields.
A memorandum of understanding on cinema was also signed between the two countries at the meeting.
Salehi-Amiri left Tehran on Sunday morning to visit Algeria and Tunisia. He is scheduled to attend the opening ceremony of a festival of Iranian films in the Tunisian capital of Tunis this week.
He is also planned to visit the Tunis International Book Fair, which opened on Friday and will run until April 2.

RM/MMS