Putin calls Iran a 'reliable, stable partner'
March 28, 2017 - 20:59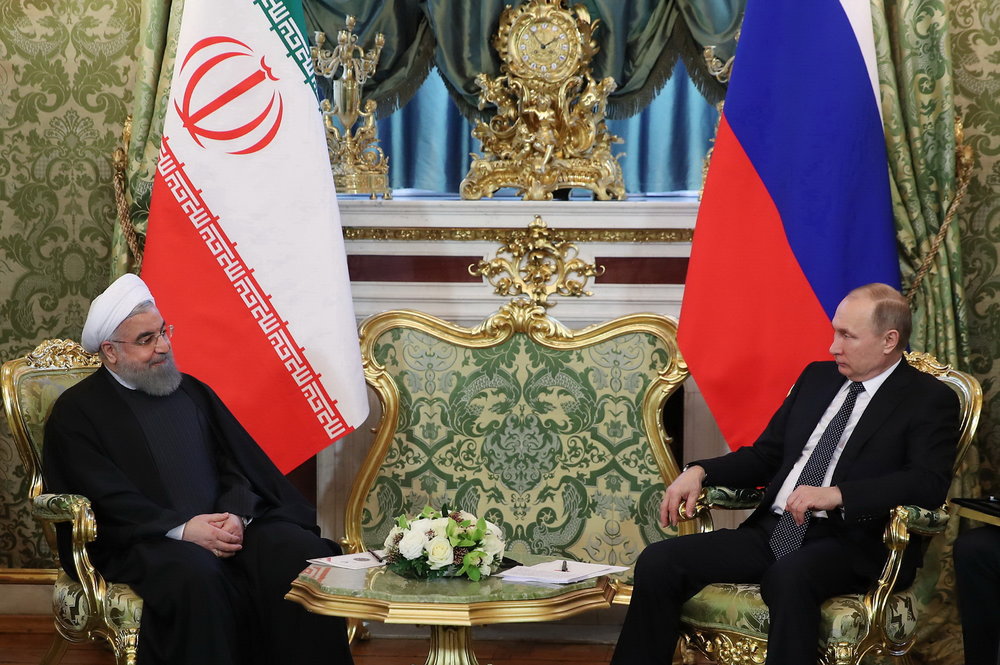 TEHRAN – Russian President Vladimir Putin said on Tuesday that Iran is a "good neighbor" and "reliable and stable partner".
During a meeting with Iranian President Hassan Rouhani in Moscow, Putin said that the two countries worked very effectively together in various areas, including global issues and the resolution of major and very grave international problems.
Russia was one of the countries, coupled with other five ones, which played a consequential role in finalizing the 2015 international nuclear deal which removed economic sanctions against Tehran in exchange for it scaling down its nuclear program.
Also, Russia and Iran are both providing crucial military support to President Bashar al-Assad against terrorists and jihadi fighters in Syria's six-year-old conflict.
Pointing to a 70-percent jump in trade volume between Iran and Russia in 2016 in comparison with the same time expansion last year, Putin noted that the achievement is unprecedented.
Russia sees great potential particularly for expanding cooperation with Iran in the oil and gas sphere, he highlighted.
"We see a good potential for expanding cooperation in the oil and gas sector. Leading Russian companies have reached a number of important agreements on the development of large hydrocarbon fields in Iran, our states cooperate within the framework of the Gas Exporting Countries Forum, coordinate efforts to stabilize global oil markets," Putin said.
Moreover, Russia and Iran will continue cooperation with an aim of stabilizing the global energy market and ensuring conditions for stable economic growth, a joint statement after the talks of the countries' presidents said Tuesday.
"[Russian President Vladimir] Putin and [Iranian President Hassan] Rouhani welcomed the agreements of the OPEC [Organization of the Petroleum Exporting Countries] member states and other oil producing countries which favours balancing supply and demand in the oil market in an acceptable price range, as well as maintaining the investment attractiveness of the oil industry. Russia and Iran will continue to cooperate in this area in order to stabilize the global energy market and ensure sustainable economic growth," the statement read.
Rouhani, for his part, emphasized that cooperation between the two countries is not against a third country and helps boost regional peace and stability.
He also expressed hope for new steps to expand bilateral ties.
The high-ranking delegations of Iran and Russia signed 14 cooperation documents in various political, economic, judicial, legal, scientific and cultural fields in the presence of Rouhani and Putin.
NA/AK