Plastic industries, environmental bodies campaign for litter-free Nature Day  
March 31, 2017 - 10:59
TEHRAN —A group of plastic industry owners in association with Tehran Province Department of Environment have joined hands to campaign for a litter-free Nature Day observed on April 2.
According to Mehr news agency the "clean nature campaign" is aiming to distribute some 250,000 trash bags in more than 20 provinces among those who are planning to spend the day out in the nature.
Nature Day, also called Sizdah Bedar, is a national festival observed on the thirteenth day of the Iranian calendar month of Farvardin usually falling on April 1 or 2 and the last day of the Noruz holidays.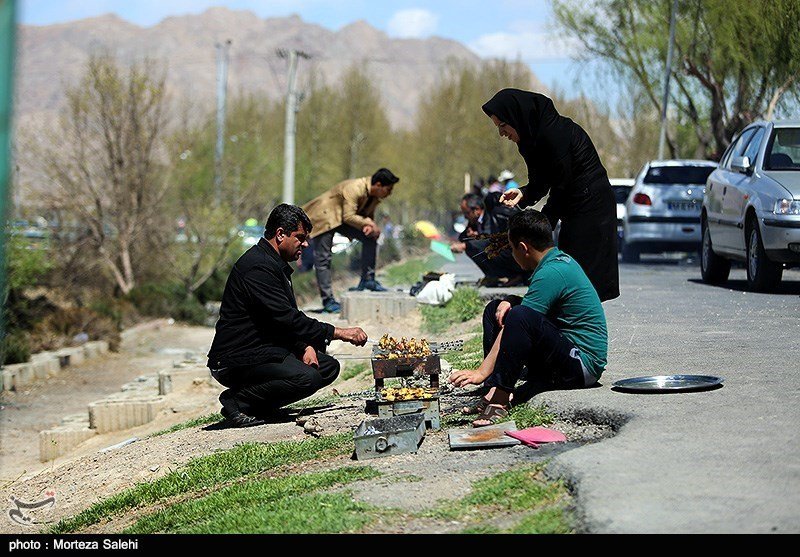 People usually spend the day out in the parks, riversides, forests, etc. by making lunch in small or big groups, however many, inconsiderate of the environment, leave litter after their picnic and cause great damages to the environment.
For some years now campaigns are calling for litter-free Nature Day by encouraging the public to be more careful about their surroundings while having a good time outside.
"Environmental issues have turned into a matter of national concern and more people are encouraged to join campaigns to protect it especially on the platform of the social medias," Iran National Plastic and Polymer Industries Assocation board member Arian Qasri said.
"Such campaigns certainly play a key role in shaping and internalizing code of conducts regarding protecting and safeguarding the environment," Qasri added.
So far provinces of Gilan, Khuzestan, Qazvin, Golestan, North Khorasan, South Khorasan, Khorasan Razavi, Hamedan, Lorestan, East and West Azarbaijans, Markazi, Kurdestan, Fars, Ilam, Isfahan, Semnan, Sistan and Blouchestan, and Kermanshah participated in the campaign, he said.
According to Mansour Baqersad, deputy for urban services of Tehran Municipality, some 5 tons of trash bags will also be distributed at the parks in the capital.
At the end of the day all the trash bags will be collected and safely dumped, Baqersad said, adding, there will be also programs and performances at the parks educating the public on the importance of waste management and not leaving garbage in the environment.
MQ