By Manijeh Rezapoor
Fajr festival unveils official selection lineup 
April 11, 2017 - 18:15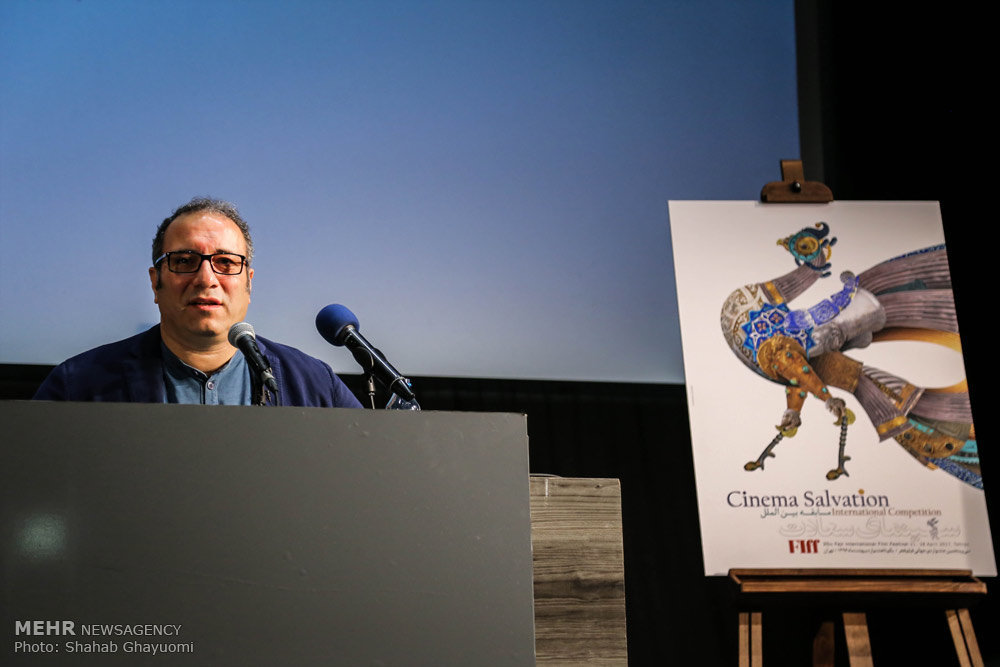 TEHRAN -- Fajr International Film Festival secretary Reza Mirkarimi has announced the lineup for Cinema Salvation, the official competition of the 35th edition of Iran's most important event in film industry.
Speaking during a press conference at Tehran's Charsu Cineplex on Monday, he said that 15 films will be screened in this section.
"Blindness" by Ryszard Bugajski from Poland, "Mother" by Riri Riza from Indonesia, "Exiled" by Davis Simanis from Latvia, "Glory", joint production of Bulgaria and Greece co-directed by Kristina Grozeva and Petar Valchanov, "Guilty Men" by Ivan D. Gaona Colombia and "Ivan" by Alyona Davydova from Russia are among the films.
The lineup also includes three films from Iranian directors. The films are "Negar" by Rambod Javan, "End of Dreams" by Mohammad-Ali Talebi and "Home" by Asghar Yusefinejad.
Mirkarimi called the event a good opportunity to exchange views and to get to know more about the cinema of Iran and the world.
"As long as there is cinema, there must be festivals. If there is cinema, it is because this rich culture and civilization has presented the opportunity, therefore we need to hold a festival to match this rich culture," he said.
He also noted that last year the festival hosted a group of foreign cineastes who functioned as promoters of Iranian cinema. "They helped the festival draw a larger number of guests this year."
Mirkarimi also gave additional details about the festival's side-sections including, Masters of Cinema, Cup of Divination, as well as retrospectives of Baltic Cinema and Korean Cinema.
Members of the jury for Cinema Salvation were also introduced at the press conference.
The jury is composed of German director Florian Gallenberger, U.S. filmmaker Jessica Woodworth, Polish director Lech Majewski, Japanese actress Mieko Harada, Italian producer Uberto Pasolini, and actress Fatemeh Motamed-Arya and director Rasul Sadrameli, both from Iran.
Several meetings and workshops are scheduled to be organized during the festival, which will take place in Tehran from April 21 to 28.
Photo: Fajr International Film Festival secretary Reza Mirkarimi attends a press conference at Tehran's Charsu Cineplex on April 10, 2017 to brief the media about the 35th of the event. (Mehr/Shahab Qayyumi)
RM/MMS/YAW