Iran attaches value to ties with European countries: Velayati
May 8, 2017 - 9:2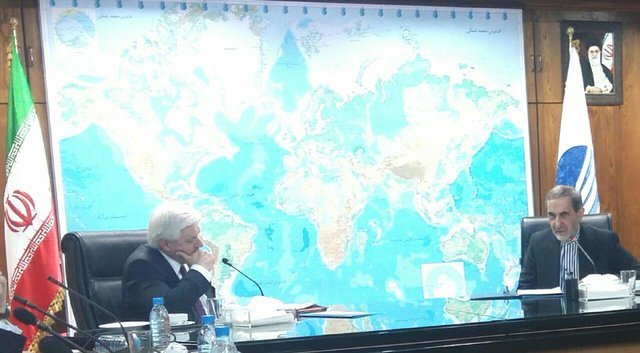 TEHRAN - Ali Akbar Velayati, the senior foreign policy advisor to the Leader, said on Sunday that Iran attaches great value to ties with the European countries especially the ones who adopt more independent policies.
During a meeting with Wegger Christian Strommen, the political director of the Norwegian Ministry of Foreign Affairs, in Tehran, Velayati called relations between Iran and Norway "historical" and "valuable".
More determination is required to expand economic relations, he added.
The senior politician called for working out a roadmap in line with expanding cooperation.
He highlighted the importance of expanding relations with Norway as an industrial country.
Commenting on the crises in the Middle East region, Velayati said that the regional conflicts should be settled "politically".
"Iran has done valuable cooperation with the regional countries and the countries which seek peace to [help] establish security and stability," added Velayati who is also director of the center for strategic research studies at the Expediency Council.
On the situation in Iraq, he said that Iran has supported the Iraqi government and people upon their request.
He added Iran will definitely counter any attempt to disintegrate the regional countries.
For his part, Strommen said it is essential to help settle the regional crises.
The Norwegian official also said that Oslo and Tehran have entered a "serious phase" in economic talks since the Iran nuclear deal went into force in January 2016.
Iran and the five permanent members of the UN Security Council (the United States, Britain, France, China and Russia plus Germany) Germany and the European Union finalized the text of the nuclear deal, official called the Joint Comprehensive Plan of Action (JCPOA) in July 2015.
Based on the agreement Iran agreed to put limits on its nuclear work in return for termination of economic and financial sanctions.
NA/PA