Iran warns about Saudi prince's 'battle' remarks
May 8, 2017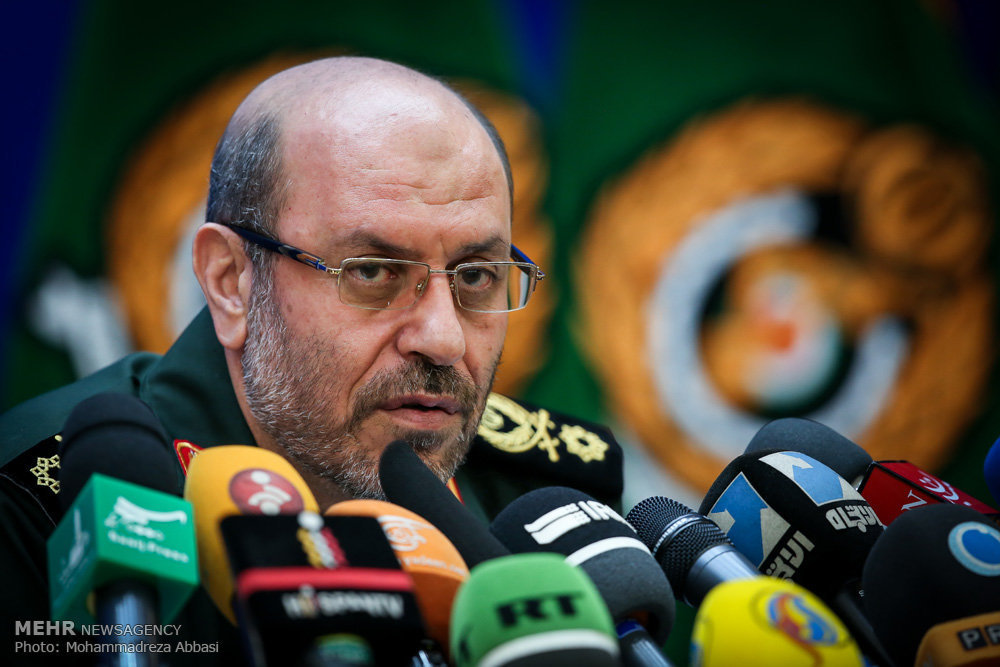 TEHRAN - In remarks aired late on Sunday the Iranian defense minister lashed back at belligerent remarks by the Saudi crown prince, saying Iran will raze up the Saudi kingdom if it does anything "ignorant".
"If the Saudis do anything ignorant, we will leave no area untouched except Mecca and Medina," Hossein Dehqan said after aggressive comments.
In a televised interview aired last Tuesday Saudi crown prince Mohammed bin Salman, who is also defense minister, openly threatened Iran, saying, "We won't wait for the battle to be in Saudi Arabia. Instead, we'll work so that the battle is for them in Iran."
Speaking to the Arabic-language al-Manar television, the Iranian defense chief said, "They (Saudis) think they can do something because they have an air force."
Dehghan said such belligerent remarks by the Saudis are intended to "please" the Israeli regime.
On Thursday, Iran's Ambassador to the UN Gholamali Khoshroo sent a protest letter to the UN Security Council and to Secretary General António Guterres stating the comments by the Saudi prince are "unveiled threat" against Iran and violation of the UN Charter.
"While categorically rejecting the baseless allegations against my country, I wish to underline that his statement reflects an unveiled threat against the Islamic Republic of Iran, in violation of Article 2(4) of the UN Charter, as well as a clear admission of the long-known complicity of the Saudi regime in acts of terror and violence inside Iran, the latest of which resulted in the murder of 9 Iranian border guards, by the Saudi-financed armed bands.
Elsewhere in his letter to the UN, the ambassador said, "This blatant threat and admission is being made by a regime with a long record of supporting aggression and using terrorist and extremist groups for its short-sighted and dangerous ambitions in the region and beyond."