Iran Air receives 4 ATR airplanes
May 17, 2017 - 19:24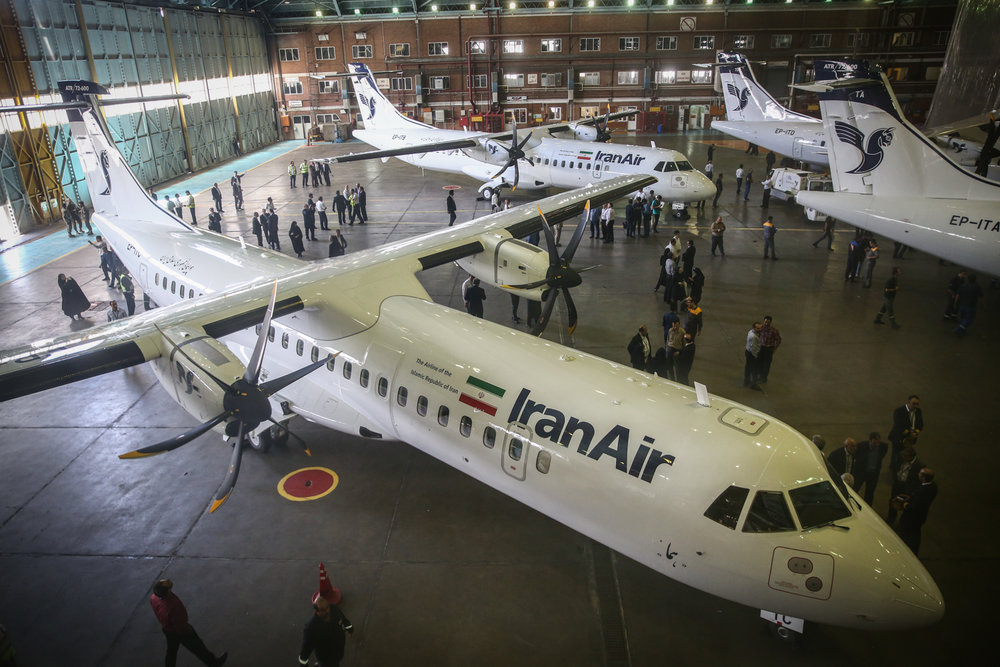 TEHRAN- Iran's national flag-carrier Iran Air formally took delivery of the first four of the passenger jets purchased from the European plane maker ATR, on Wednesday, IRNA reported.
The 72-600 turboprop aircrafts landed in Tehran's Mehrabad International Airport.
"I hope that with the arrival of the ATR72-600, we'll benefit from the best efficiency and reliability," Iran Air Managing Director Farhad Parvaresh twitted on Tuesday when he received the four ATR airplanes in France's Toulouse.
"We are very happy to receive this unique type of ATR72-600 that we've never operated before," he added.
Iran Air finalized a deal on the purchase of 20 ATR 72-600 from the French-Italian aircraft manufacturer in mid-February.
Iran has paid all the prepayments to ATR, Iranian Deputy Transport Minister Asghar Fakhrieh Kashan said on Wednesday, adding that 15 to 20 percent of the total $400 million is paid by Iran and the rest is funded via foreign financers.
The delivery brought to seven the number of new Western aircrafts delivered to Iran since trade reopened under a deal between Tehran and major powers to drop most sanctions on Iran's nuclear program.
The 70-seat ATR 72-600 is worth $26.8 million at list prices.
"Iran Air is expected to take delivery of five ATR aircrafts by the end of this year, and 11 remained ones by the end of 2018", according to Parvaresh .
MA/MG