By Mostafa Mousavi Sabet
Iranian presidential candidates comment on cultural issues   
May 17, 2017 - 19:5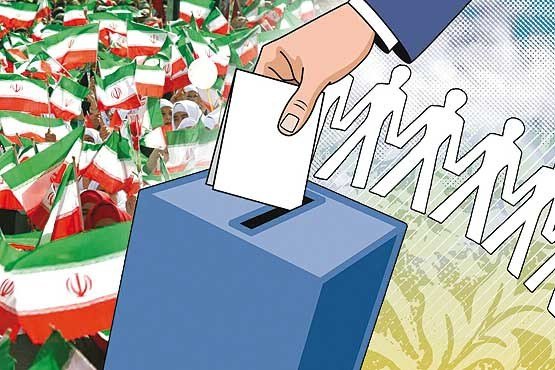 TEHRAN – The second round of the three presidential debates broadcast from the state-run Iranian television was dedicated to cultural issues.
However, political and economic arguments dominated the debate as they gave no clear plan for development of culture and art.
To know about the candidates' outlook on culture, their interviews and speeches could be helpful.
Ebrahim Raisi is one of the four candidates who was appointed by Supreme Leader of Islamic Revolution Ayatollah Seyyed Ali Khamanei as the custodian of the holy shrine of Imam Reza (AS) in Mashhad early 2016.
He has said that his government will never return Iran to the past if he wins the election. Still, he said that he won't tolerate the current conditions as well.
In a talk show, he said that he plans "to save Iranian cinema from the current situation." However, he gave no explanation on what he felt "the current situation" is.
The host said that the Iranian virtual world suffers from chaos and asked Raisi how he would deal with the chaos.
"The Internet has influenced all layers of life… thus, we should believe it," he answered.
He also said that his government would use the environment to create employment.
Independent candidate Mostafa Hashemitaba has said that the virtual environment can be considered both as an opportunity and a threat in the current condition.
"There is a strong desire among the users of smart cellphones to have access to information, but the need will diminish soon," he stated.
"It is government's duty to keep control over the virtual environment and problematic channels, and the control is not against the spirit of human freedom," he added.
Hashemitaba noted that the virtual environment should be kept open for scientific and cultural interactions.
In the early months of Hassan Rouhani's administration, cultural officials announced a plan to entrust the control on books to publishers. However, the plan has not been implemented as yet.
Mostafa Mirsalim, another candidate who served as culture minister in Ayatollah Hashemi Rafsanjani's administration from 1993 to 1997, has said that he would keep the governmental control over publications if he was victorious in the election.
In an interview, Mirsalim has said, "At first, we trusted publishers to control books themselves before publication. But unfortunately, some of them didn't observe some restraints and presented a bad image of the Islamic Republic."
At that time, Mirsalim was summoned to the Majlis to answer questions about his choice to leave the publishers free to make their own decisions about books before publication.
"At the Majlis, I acknowledged that I was wrong in that decision and we decided to exercise concentrated control over the publications," he said and added, "There must be always concentrated control but we should not have a negative outlook [on publications]."
"Over these years, our publishers have made progress and gained experience; however, controls must not be lifted so that everybody can write whatever they want; this method is wrong and will lay the groundwork for enemy," he noted.
Mirsalim also believes that government should exercise the same control over cinema.
Many Iranian cultural figures, including Oscar-winning filmmaker Asghar Farhadi, are supporting Rouhani in the presidential election, which will be held this Friday.
In their statements, although there are some criticisms of Rouhani's government, they have asked Rouhani to continue on the path to progress he started four years ago.
They give reasons for their support; the Iranian House of Cinema, the cineastes' guild that was shut down under Mahmoud Ahmadinejad's government, reopened in the early months after the victory of Rouhani in the presidential election in 2013.
In addition, the Tehran Symphony Orchestra and National Orchestra, both of which had almost been dismantled during the second term of Ahmadinejad's administration, have been rebuilt by Rouhani's government.
MMS/YAW