Art exhibit to raise funds for people with cancer
May 23, 2017 - 19:9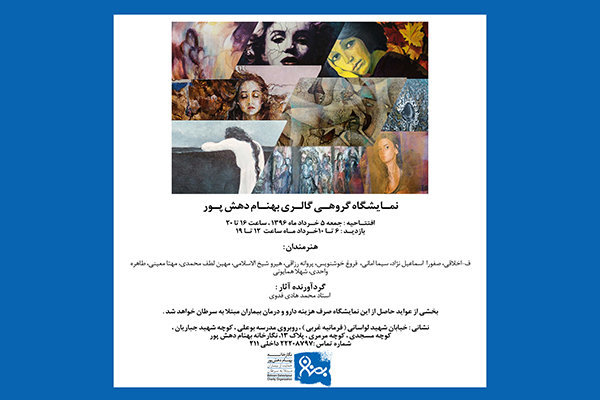 TEHRAN – The Behnam Daheshpur Charity Organization plans to hold an exhibition of paintings to raise funds for people suffering from cancer.
Works by Forugh Khoshnevis, Parvaneh Razzaqi, Mahta Moeini, Shahla Homayuni and several other artists have been selected for the showcase, which will open at the gallery of the organization this week on Friday.
The showcase will be running until May 31 at the gallery located at 13 Marmari Alley, off Masjedi Alley, Jabarian St. in the Farmanieh neighborhood.
RM/YAW