Rouhani, Macron discuss relations
May 23, 2017 - 20:9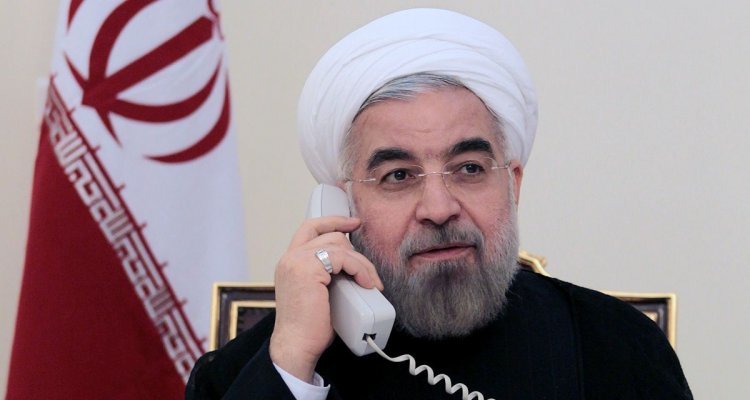 TEHRAN – Iranian President Hassan Rouhani and his French counterpart Emmanuel Macron held a phone conversation on Monday, discussing expansion of relations and fight against terrorism.
"Iran-France economic relations are growing well and we hope that agreements between the two countries would be implemented as soon as possible through efforts by the two countries' officials," Rouhani said.
Rouhani, who was reelected president on May 19, made a visit to France in January 2015 during which the two countries signed 30 cooperation agreements. The visit took place after the July 2015 nuclear agreement between Iran and great powers including France.
The deal, officially called the Joint Comprehensive Plan of Action (JCPOA), took effect in January 2016.
Rouhani said that Iran and France should use the post-JCPOA opportunities and remove obstacles to banking ties and expand economic interaction.
He also said that Iran abides by its obligations under the JCPOA and called on the European Union to play more active role in implementing the deal.
Elsewhere, Rouhani said that Iran is ready to cooperate with other countries especially France to fight terrorism.
Macron pointed to Iran's "remarkable" role in countering terrorism and said all should make efforts in line with fighting terrorism and restoring peace to the Middle East region.
He also said that the JCPOA is an "important" agreement and all the signatories should abide by it. He called for expansion of relations between Iran and France.
According to Reuters, French Foreign Ministry said on Monday that France wants to develop its political dialogue with Iran in the hope that it will lead to constructive efforts to solve regional crises.
Foreign Minister "Jean-Yves Le Drian will work towards developing political dialogue that should be part of a constructive approach with regard solving regional crises," the ministry said.
NA/PA