World officials continue congratulating Rouhani
May 21, 2017 - 20:28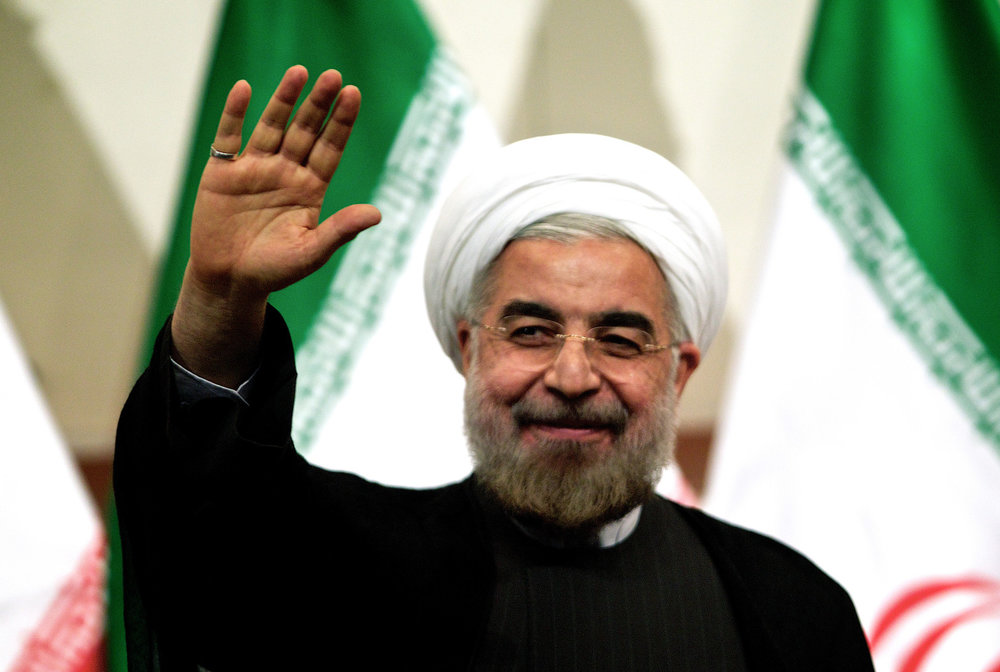 TEHRAN - Messages of congratulation from various countries' officials are continually pouring in on re-election of Hassan Rouhani as president.
Rouhani, who contested the presidential post for a second term, won a landslide victory in the Friday polls, garnering 23,549,616 votes out of a total of 41,22,131.
French, Japanese, Spanish, Croatian, Afghan, Belarussian and Iraqi leaders as well as the German, British and Canadian foreign ministers are among senior officials sending congratulations to Rouhani on his reelection as president.
French President Emmanuel Macron issued a statement congratulating Rouhani.
"The re-election of President Rouhani strengthens the hope that his government will abide accurately by the historic agreement of July 14, 2015, which allowed to regulate through the diplomatic means the disagreements on the nuclear issue and to engage in the new stage of the relations between Iran and the international community. France, in turn, will continue to exercise vigilance over the strict implementation of [the agreement's] elements," the statement distributed by Macron's press office read.
Spanish Prime Minister Mariano Rajoy felicitated Rouhani and said that the two countries continue cooperation in helping establish regional security and stability.
Japanese Prime Minister Shinzo Abe and his Foreign Minister Fumio Kishida also felicitated Rouhani over his re-election.
Abe expressed readiness for cooperation with Iran in line with expanding bilateral ties.
Chrystia Freeland, the Canadian foreign minister, issued a statement congratulating Rouhani and said, "Following the re-election of Hassan Rouhani as president of Iran, Canada welcomes President Rouhani's commitment to continue implementing Iran's nuclear obligations under the Joint Comprehensive Plan of Action and to improve the lives of ordinary Iranians."
"Canada will continue to advance its values and interests when engaging with Iran, including respect for human rights and a peaceful resolution to conflicts affecting the region," the statement read.
Fuad Masum, the Iraqi president, also congratulated Rouhani for being elected for a second term in office.
Italian President Sergio Mattarella and Croatian President Kolinda Grabar-Kitarovic also sent messages of congratulations to Rouhani
Head of the Islamic Supreme Council of Iraq Ammar al-Hakim also sent Rouhani a congratulation message.
Afghan President Ashraf Ghani congratulated Rouhani on re-election.
Afghanistan is determined to expand relations with Iran.
British Foreign Secretary Boris Johnson also congratulated Rouhani.
NA/PA