Tehran, Damascus sign document on boosting economic co-op
May 27, 2017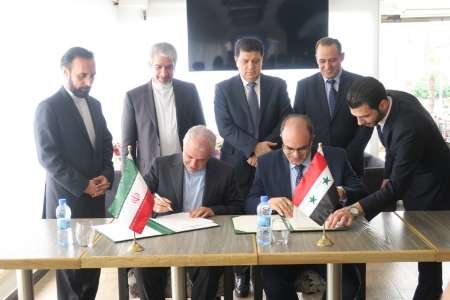 TEHRAN- Iran and Syria signed a document on enforcement of economic cooperation in Damascus on Thursday, IRNA reported.
The document was penned by Syrian Minister of Economy and Foreign Trade Mohammad Samer al-Khalil and Head of Iran's Expanding Economic Cooperation Committee Saieed Ohadi.
"During the held two-day meeting on increasing mutual cooperation, all the commerce and economic issues regarding the signed document as well as increasing joint investments and bilateral cooperation were explored," Samer al-Khalil told reporters after signing the document.
He also informed that a Syrian delegation will visit Tehran next week to explore avenues of further collaboration.
According to the same report, Ohadi met the Syrian Prime Minister Imad Khamis and Minister of Tourism Bishr Riyad Yazigi on Wednesday.
HJ/MA