Syrians' resistance against terrorism 'unprecedented': Velayati
May 7, 2016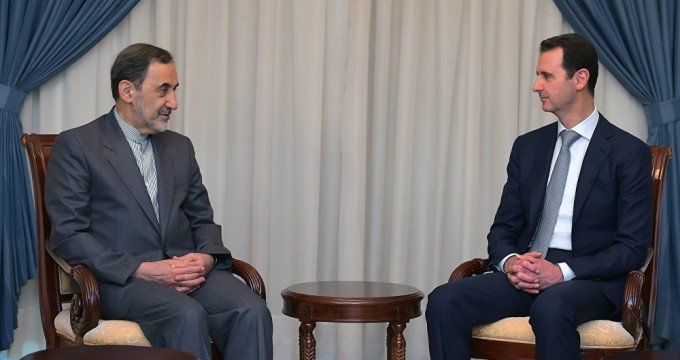 TEHRAN - Ali Akbar Velayati, a senior foreign policy adviser to the Supreme Leader, said on Saturday that Iran will use all its power to fight terrorism.
"Iran will use all of its capacities to counter the terrorists regardless of farcical division of the terrorists into moderate and extremist," he said during a meeting with Syrian President Bashar al-Assad in Damascus.
Velayati described the Syrian government and people's resistance against the terrorists as "unprecedented in history".
Fighting terrorists is very important to establish international peace and security, the veteran politician noted.
The axis of resistance (a coalition of Iran, Syria and Hezbollah) is actually acting in line with helping international peace and security, he explained.
For his part, Assad thanked the Iranian people, government and Leader of the Islamic Revolution Ayatollah Ali Khamenei for their supports for the Syrians in their five years of struggle against terrorist backed by certain countries including Saudi Arabia.
On Saturday, Velayati also held a separate meeting with Syrian Prime Minister Wael Nader al-Halqi during which he said the axis of resistance will achieve victory in the campaign against terrorism.
Halqi praised Iran's help in seeking to settle the Syrian crisis.
Economic cooperation between the two countries was also discussed in the meeting.
During a separate meeting with Syrian Foreign Minister Walid Muallem, Velayati said that the two countries will expand cooperation in various spheres.
Muallem said that in addition to military cooperation, efforts should be made in political and economic spheres.
He also described Iran's power as "unique".
NA/PA