By Seyed Mahdi Mirghazanfari, MD, PHD
Health tips for Ramadan
May 27, 2017 - 18:48
Part 1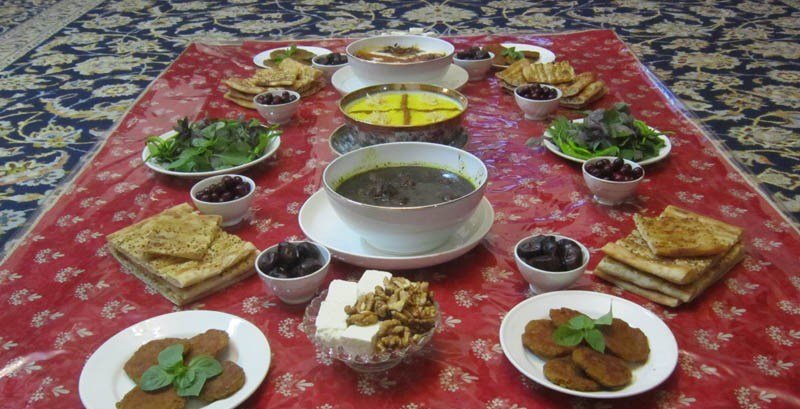 Ramadan, the ninth month of the Islamic calendar, is a month of blessing marked by prayer, fasting, and charity. It is the most sacred month of the year for Muslims. Prophet Mohammed (PBUH) has said, "When the month of Ramadan starts, the gates of heaven are opened and the gates of Hell are closed and the devils are chained."
The holy month of Ramadan started on Saturday in Iran, and the world's 1.6 billion Muslims will be observing it by fasting every day from dawn to sunset.
As Ramadan is falling on hot summer and spring days for some years now long fasting hours may cause difficulties.
However, the Iranian-Islamic traditional medicine has provided us with some useful tips which both help to rid the body from waste material built up in body for several months by giving it a complete break from food and move towards a healthier life.
Breaking fast with date and lukewarm water
Due to the effects of fasting on emptying of the digestive tract particularly during long summer days the Iftar meal- when people end their fast at sunset- should not be heavy and filled with foods and drinks. It is better to break the fast with some lukewarm boiled water and dates and then have a light meal 20 to 30 minutes later.
This way the date and the lukewarm water would enter the digestive system and by producing saliva, stomach acid, and digestive juice in the gastrointestinal tract it would prepare us for a proper meal.
Timing to start eating
Those who might not be able to wait for 20 to 30 minutes due to great sense of hunger can reduce the time to 10 minutes and those with strong digestive system can start eating right away, though generally many have poor digestive systems and need to wait a little longer.
No Zulbia and Bamiyeh
It is strongly recommended to avoid consuming Zulbia and Bamiyeh (traditional deep fried sweets) in any case.
Seyed Mahdi Mirghazanfari, MD, holds a PhD degree in medical physiology and is an Iranian-Islamic traditional medicine researcher. He is also an assistant professor in AJA University of Medical Sciences, Tehran.
MQ/MG