Huge Kabul blast shows failure to counter terror, Iran regrets
May 31, 2017 - 18:58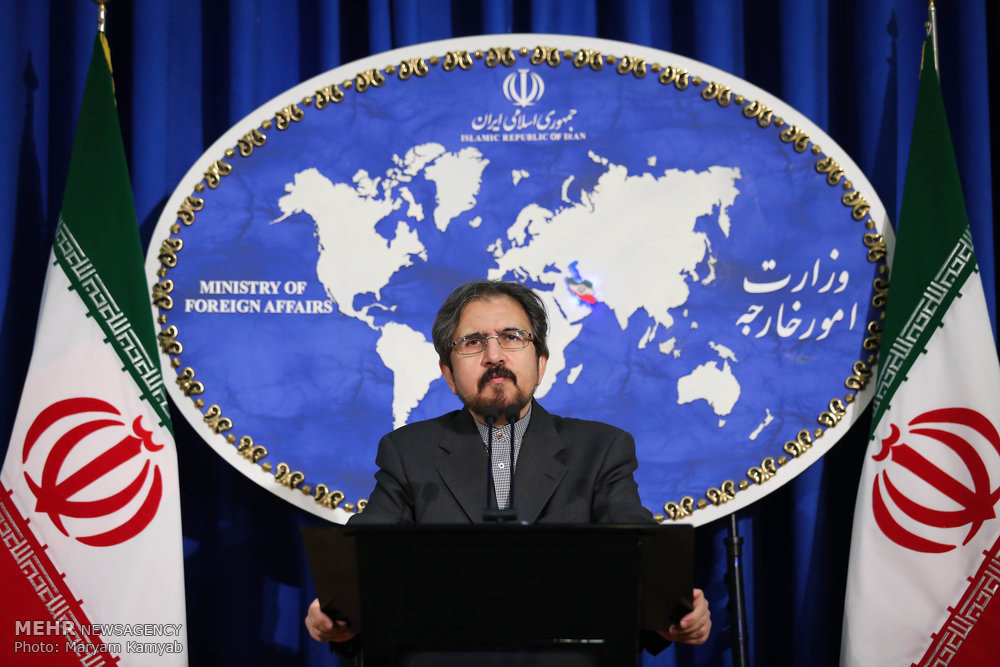 TEHRAN – Iranian Foreign Ministry on Wednesday strongly condemned a huge bomb blast in the Afghan capital Kabul, saying failure to counter terrorism and cut support for the extremists have led to increase in number of terrorist attacks.
The huge explosion in Kabul, which struck near the Afghan presidential palace on Wednesday morning, killed at least 80 people and injured 300 others. According to reports, the Chinese, Turkish, French, Iranian and Japanese embassies suffered damages.
There was no immediate claim of responsibility for the blast, with the Taliban saying it had "nothing to do" with the explosion.
The Iranian Foreign Ministry spokesman Bahram Qassemi described the terrorist explosion as a "warning" to the international community about the dangers of terrorism.
Qassemi went to say that Iran will always stand beside the Afghan government and people in difficult times.

He renewed Tehran's call for "political initiatives" and "dialogues" among the Afghan groups without foreign intervention to establish security and stability in the country.
Afghan Interior Ministry spokesman Najib Danish said initial findings showed it had been a truck bomb.
The attack, which appeared to be one of the bloodiest of the long Afghan war, shattered windows as far as a mile away, causing panic in much of central Kabul.
Kabul's police chief, Gen. Hassan Shah Frogh, said the bomb was detonated near the square just as the street turns toward the German embassy. "The blast was so huge that it dug a big crater as deep as four meters," he said.
Afghanistan's President Ashraf Ghani called the attack "a crime against humanity."
His office issued a statement, saying: "The terrorists, even in the holy month of Ramadan, the month of goodness, blessing and prayer, are not stopping the killing of our innocent people."
NA/MH/PA