Iran condemns horrible terror attack in Kabul
January 27, 2018 - 18:27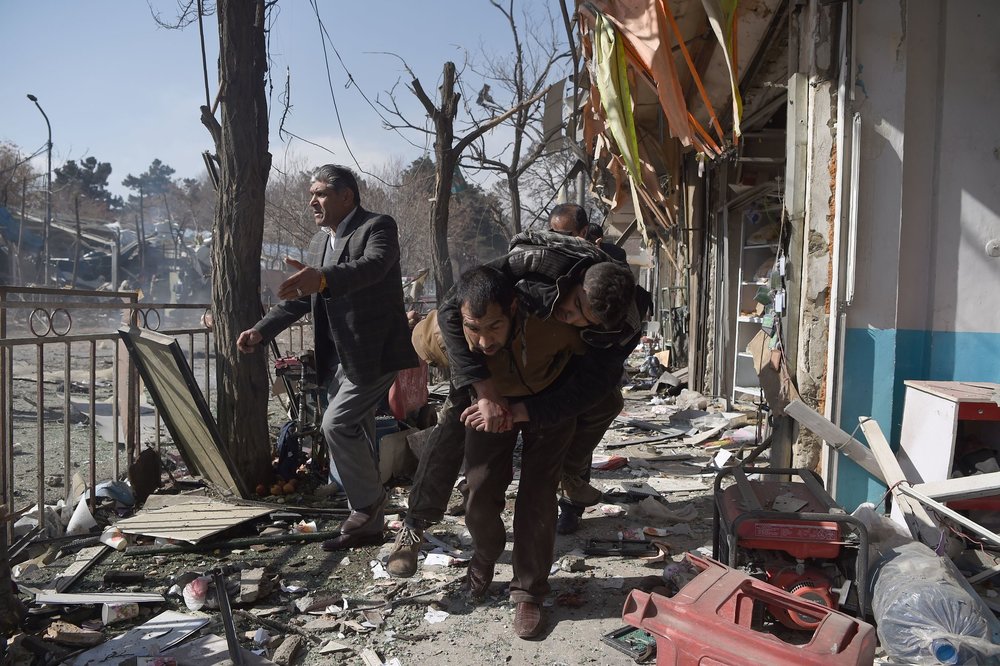 TEHRAN – Iranian Foreign Ministry issued a statement on Saturday condemning a horrible terrorist attack in Kabul, Afghanistan, which left at least 95 people dead and 163 others injured.
"The Islamic Republic of Iran has always highlighted the necessity of constant fight against terrorism and has shown its determination in this respect. We believe that the regional countries' cooperation is the only way to counter terrorism," Iranian Foreign Ministry spokesman Bahram Qassemi stated.
He also expressed sympathy with the Afghan government and people and the families of the victims.
An attacker driving an ambulance packed with explosives detonated them after the vehicle passed through a security checkpoint.
The explosion occurred near the old Interior Ministry building and offices of the European Union and High Peace Council.
Taliban claimed responsibility for the blast.
Nasrat Rahimi, the deputy spokesperson for Afghan Interior Ministry, said police had detained four suspects in connection with the attack.
Afghanistan has been target of terrorist attacks in past months.
A week ago, Taliban carried an attack on Afghan Intercontinental Hotel which left at least 22 people killed.
A bomb blast at a Shia cultural center last month also killed more than 40 people.
NA/PA