Iran to impose stronger measures against Crimean-Congo hemorrhagic fever
June 11, 2017 - 10:0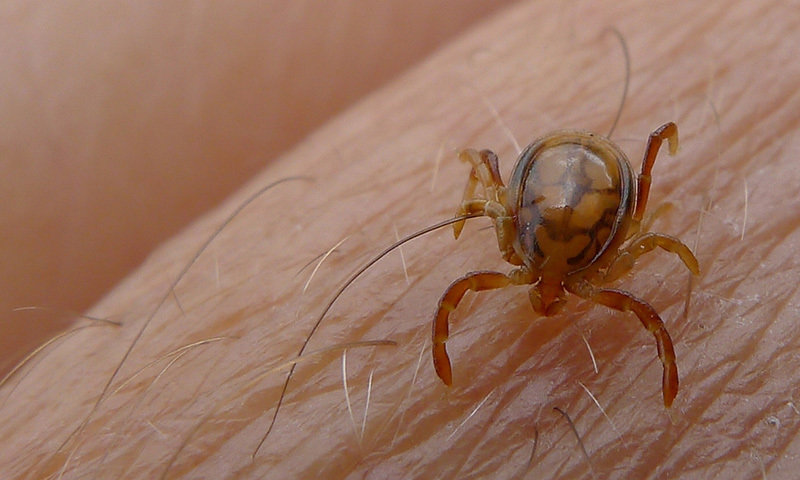 TEHRAN — The Veterinary Organization is adopting stronger measures against Crimean-Congo hemorrhagic fever (CCFH) in five provinces of Sistan-Baluchestan, Hormozgan, Kermanshah, Isfahan and Mazandaran.
"So far some 40 billion rials (nearly $1 million) worth of insecticide to fight the infected ticks spreading the Crimean-Congo hemorrhagic fever is spent," Nasimonline quoted Veterinary Organization director Mahdi Khalaj as saying.
Numerous wild and domestic animals, such as cattle, goats, sheep and hares, serve as amplifying hosts for the virus. Transmission to humans occurs through contact with infected ticks or animal blood.
Shutting down illegal slaughterhouses which do not observe sanitary conditions for slaughtering livestock, fighting infectious ticks, and avoid consuming freshly slaughtered animals are of the necessary measures needed to be implemented in the aforesaid provinces, Khalaj added.
Eco-tourists should use tick repellent products and in case of buying freshly slaughtered animals the meat should be refrigerated 24 hours before use, he highlighted.
The CCHF is a widespread disease caused by a tick-borne virus The CCHF virus causes severe viral hemorrhagic fever outbreaks, with a case fatality rate of 10–40%.
CCHF virus is transmitted to people either by tick bites or through contact with infected animal blood or tissues during and immediately after slaughter. The majority of cases have occurred in people involved in the livestock industry, such as agricultural workers, slaughterhouse workers and veterinarians.
Human-to-human transmission can occur resulting from close contact with the blood, secretions, organs or other bodily fluids of infected persons. Hospital-acquired infections can also occur due to improper sterilization of medical equipment, reuse of needles and contamination of medical supplies.
CCHF is endemic in Africa, the Balkans, the Middle East and Asian countries.
MQ/MG