U.S. extremism, ISIS 'two sides of the same coin', Iran says of Tillerson remarks 
June 18, 2017 - 19:57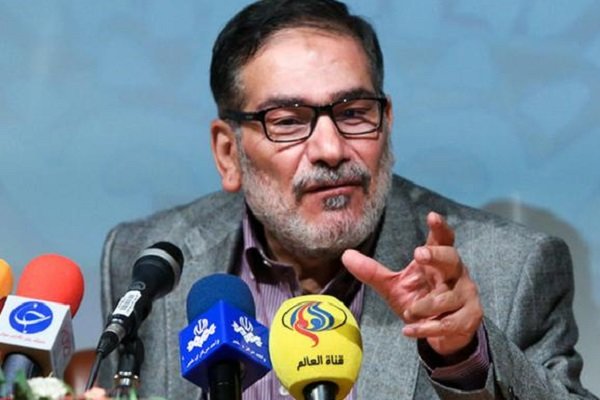 TEHRAN - Reacting to recent anti-Iran remarks by the U.S. chief diplomat, secretary of Iran's Supreme National Security Council said American extremists and Islamic State are "two sides of the same coin".  
"American extremists and Daesh (Islamic State) are two sides of the same coin, both seeking to negatively influence the country's internal environment and make security issues a major concern for Iran," IRAN quoted Ali Shamkhani as saying on Sunday.
"Unfortunately, today those who talk about stability and security in the region and international arena are the root and fruit of insecurity, evil, and promotion of terrorism," Shamkhani added.
In making the comments, Shamkhani was comparing the June 7 terrorist attacks in Tehran by ISIS and U.S. Secretary of State Rex Tillerson who said on Wednesday that Washington's policy about Iran is driven by relying on regime change in the country.
Tillerson made the comments in a hearing on the 2018 State Department budget before the House Foreign Affairs Committee.
"Our policy towards Iran is to push back on this hegemony, contain their ability to develop obviously nuclear weapons, and to work toward support of those elements inside of Iran that would lead to a peaceful transition of that government. Those elements are there, certainly as we know," Tillerson was quoted as saying in the session.
The remarks drew strong reaction from Iran's Foreign Ministry and political activists.
"U.S. officials should worry more about saving their own regime than changing Iran's, where 75% of people just voted," Zarif tweeted.
Also, Foreign Ministry spokesman Bahram Qassemi said: "Since the 1950s, the United States tried to meddle in Iranian affairs by different strategies such as coup d'état, regime change, and military intervention."
These efforts have all failed, Qassemi said, adding that the new U.S. government was "confused" and could be "easily manipulated by wrong information."
Qassemi was hinting at the 1953 coup in Iran, dubbed TPAJAX Project by the CIA.

On Thursday, the U.S. State Department declassified documents on the role it played in the 1953 coup against the democratically-elected government of Mohammad Mosaddegh.
The 1,000-page "Foreign Relations of the United States, Iran, 1951–1954" provides information on the use of covert operations in Iran by the Truman and Eisenhower administrations.
The documents cover the period around the 1953 coup d'état, which saw the overthrow of democratically elected Prime Minister Mohammad Mosaddegh and the strengthening of the monarchical rule of Mohammad Reza Pahlavi.
AK/PA