Cheerful Iran congratulates Iraqis over Mosul liberation
Iran cheerful over Mosul liberation
July 1, 2017 - 20:45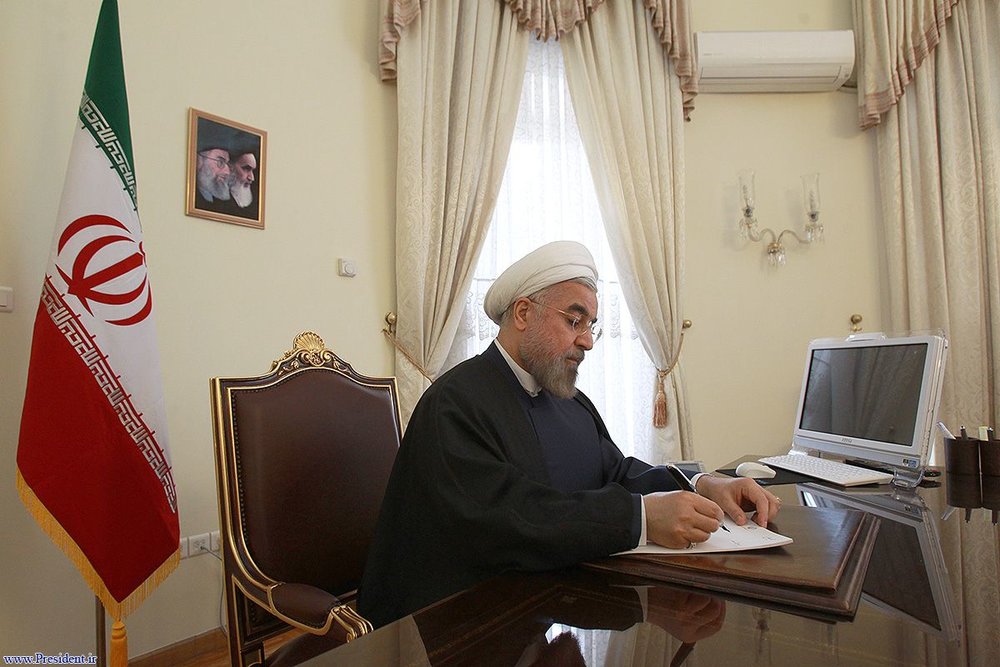 TEHRAN – Iran has expressed great happiness over the liberation of the Iraqi city of Mosul from the hands of Daesh terrorists who took control of the city in June 2014.
President Hassan Rouhani on Friday sent separate messages to Iraqi President Fuad Masum, Iraqi Prime Minister Haider al-Abadi and top Shia cleric Grand Ayatollah Ali al-Sistani to congratulate them over the historic event.
"Positive and security-building developments in Iraq and victory in relentless fight against terrorism and extremism are results of constant efforts by the people and military forces and the neighboring countries' help in defeating Daesh and destroying their supporters," Rouhani said in his message to the Iraqi president.
"It is obvious that we will be able to restore security and peace to the Middle East region and rescue the innocent Muslim people from the nightmare of war and carnage if we continue fighting terrorism with this energy," he added.
In his message to Abadi, Rouhani said that the victory in liberating Mosul shows "importance of real fight against those criminals who kill people and practice violence under the name of Islam".
"The Iraqi people's victory in liberating Mosul once again showed [important] status of religious figures and decrees," the Iranian president said in his message to Ayatollah Sistani.
It was the religious figures who raised hope among the Iraqis and made them determined in countering terrorists, Rouhani stated.
Shortly after Daesh unleashed its terror campaign in Iraq in 2014, Ayatollah Sistani issued a fatwa calling on all Iraqi citizens to defend their country.
Iranian Foreign Ministry spokesman Bahram Qassemi also issued a statement on Friday congratulating the defeat of Daesh in Mosul. He also called for continued collective efforts to root out the ideology of terrorism.
The ministry official also said that Iran is ready to help the regional countries in fighting terrorists.
Abadi issued a statement on Thursday declaring an end to self-proclaimed caliphate of Daesh.
Iran provided advisory help to the Iraqi security forces in their three years of war against Daesh militants in Iraq who were mainly composed of terrorists from different countries as well as former Baathist officers loyal to Saddam Hussein.
In their first months of capturing certain Iraqi cities and villages Daesh militants committed despicable crimes against people.
NA/PA