By Samaneh Aboutalebi
Press TV successful in media world: CEO 
July 5, 2017 - 19:55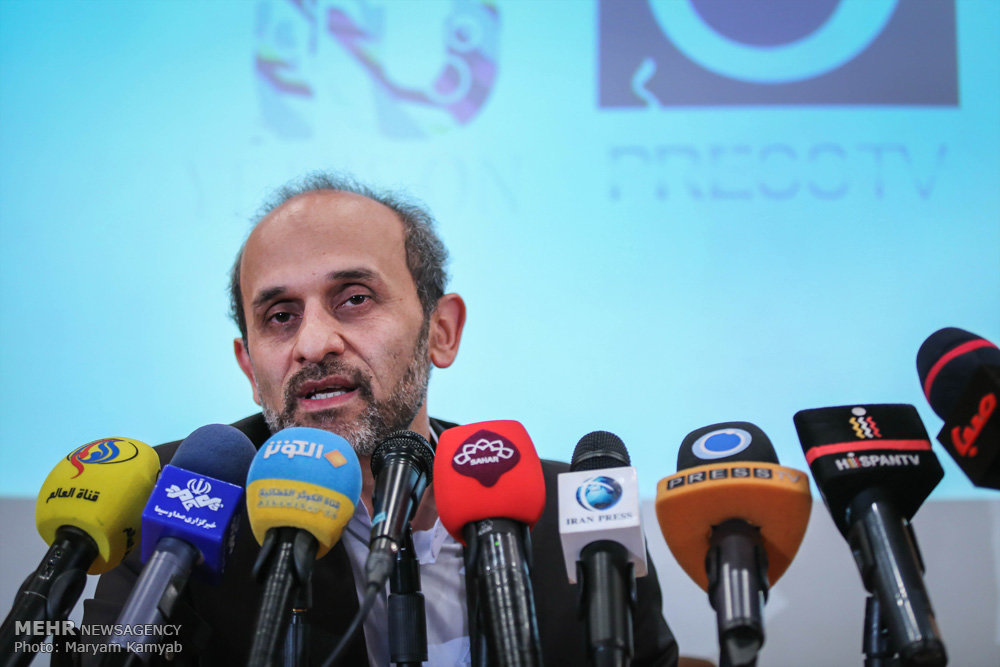 TEHRAN – Press TV CEO Peyman Jebeli has said that he is satisfied with the accomplishments of his colleagues at Iran's English-language news channel over the ten years since it was launched by the Islamic Republic of Iran Broadcasting.
Jebeli, who is also the director of IRIB World Service, attended a press conference on Wednesday to report on the activities of Press TV over the past ten years.
"Having fewer facilities and resources compared to the world's well-known TV news channels like CNN and BBC, we have done our best and have been successful in attracting audiences," Jebeli said.
Press TV's is headquartered in Tehran and also has offices in England, Lebanon, Syria, Afghanistan and several other countries.
"IRIB also has 10 world TV channels, which broadcast in different languages including English, Spanish, Urdu, Kurdish, Arabic and Azeri, and we are planning yet to establish more channels to cover more areas including Africa, France and Russia," Jebeli said.
"Considering the advances in todays' media and the audience's tastes, we have established our presence on social media such as YouTube and Facebook," he explained.
For those countries without the accessibility to Press TV via satellites, live YouTube programs have been provided.
All the Iranian world channels including Press TV, Alalam, Alkawthar, Ifilm and Sahar TV also have official websites, Facebook pages and YouTube channels, which give the audiences easy access to their daily programs.
"The objective of establishing all these world TV channels is to introduce Iranian culture and prevent Islamophobia and Iranophobia," Jebeli concluded.
Photo: Press TV CEO Peyman Jebeli attends a press conference in Tehran on July 5, 2017 to report on the activities of the channel during its tenth anniversary. (Mehr/Maryam Kamyab)
ABU/MMS/YAW