A walk through Sacred Defense Museum in Tehran
August 6, 2017 - 9:50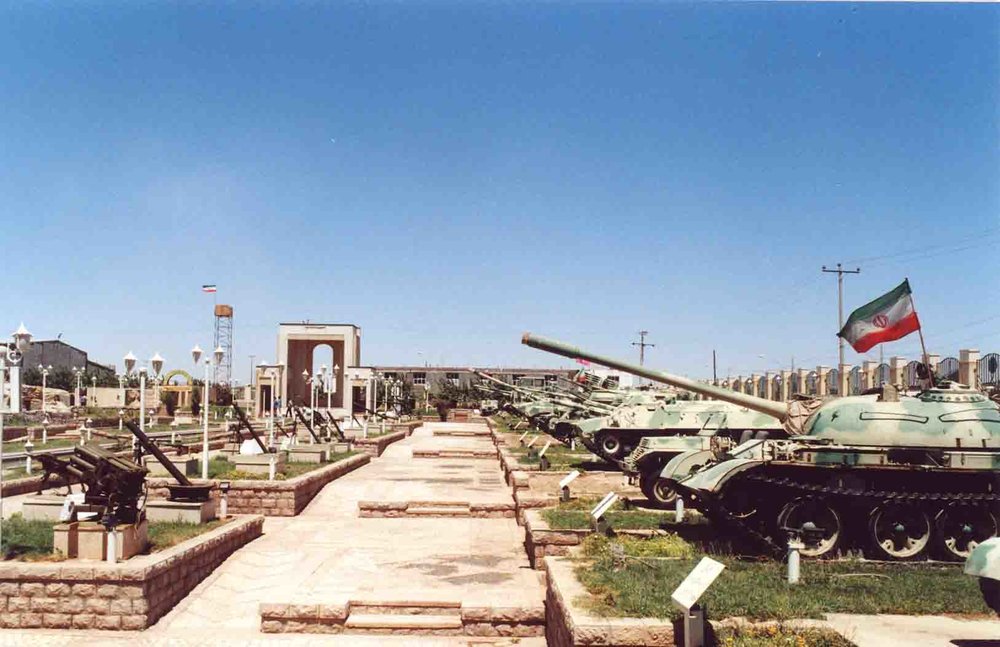 Sacred Defense Museum on a landscaped site of 21 hectares in north-central Tehran is a gigantic war memorial with its collections concentrated heavily on the 1980-1988 Iran–Iraq war.
A total of seven halls lead through the history of the sacred defense in forensic detail. The Hall of Butterflies greets visitors on arrival, the place is dedicated to martyrs and victims of the war filled with personal belongings found on the various battlefields.
Outside, a patchwork of domestically-manufactured armaments such as rockets, tanks, and artillery pieces are on show. The complex has vast garden areas, water features and children's play areas as well.
Sacred Defense Museum is equipped with a state-of-the-art visual system including projections and video walls, while audio recordings relevant to each period contributes to its charm.
Re-creation of liberation of the city of Khorramshahr by the means of virtual exhibits and video projections is amongst main features of the museum where stands a replica of the Khorramshahr mosque adorned with creamy and turquoise patterned tiles.
A strategic port city in western Iran, Khorramshahr fell into Iraqi hands on October 26, 1980. It recaptured by Iranian forces on May 24, 1982.
Under tourists' eyes
The epic-scale museum may not be top on the list for travelers to Iran but according to some of its visitors it does offer something different in modern Iranian history.
Here is a select of comments that visitors to the museum have posted to TripAdvisor, one of the most popular travel websites in the world:
'Totally under-rated and should be on your must do'
I can't believe this War Museum is buried at page two of 'Things To Do In Tehran'… It's on par with Imperial War Museum in London. (PaulNZ from New Zealand; visited April 2017)
'A must visit'
I coincidentally came across this museum and complex after walking out of the Shahid Haqqani subway station on my way to see the Tabiat Bridge. I was stunned by how big the complex was and the various different halls and attractions including the museum, garden, library and mosque.
The museum was one of the best I have seen across the world. It was modern, diverse and extremely informative… (Zamy2016 from the UK; visited May 2017)
'Insight into the Iran-Iraq war from Iranian point of view'
Very interesting museum about Islamic Revolution and following Iraq-Iran war. Completely modern full of current technology to give you insight in to the war and feelings of common people of Iran during that time. (Jindrich A. from Czech Republic; visited January 2017)
'A brand new park and a high tech museum'
Accessible via Hemat and Haqani metro stations. A great opportunity to see 21th century Iranian architecture and learn about 1980s Iran-Iraq war. (Arsalan A. from the New Zealand; visited October 2016)
PHOTO: Rockets, tanks, and artillery pieces are on show at the Sacred Defense Museum in Tehran
AFM/MG