Monthly car output up 24% yr/yr
August 6, 2017 - 9:49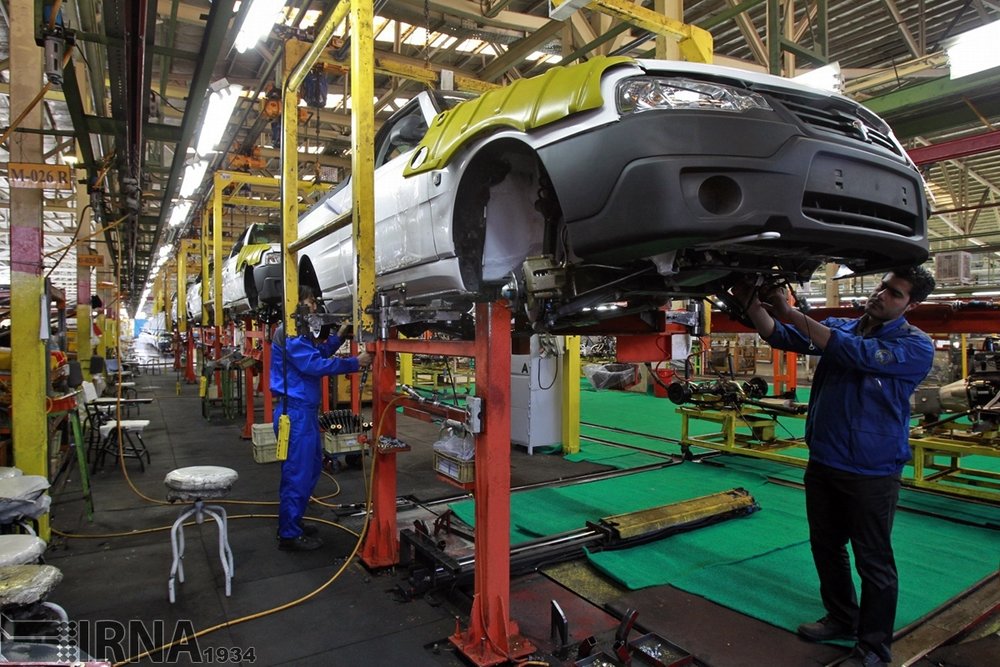 TEHRAN- Car manufacturing in Iran rose 24 percent in the fourth Iranian calendar month Tir (June 22-July 22), compared to the same month in the past year, ISNA reported.
Iranian carmakers manufactured 127,709 vehicles in the fourth month of this year, with rise from 103,020 vehicles in the same month of the preceding year.
Car output in Iran stood at 420,000 in the first four months of the current Iranian calendar year (March 21-July 22), a 20 percent growth year on year, according to Industry Minister Mohammadreza Nematzadeh.
The country's car output had also witnessed 12.5 percent growth in the first quarter of the current year compared to the same period last year, as 306,545 cars were manufactured in the country during the three-month period.
Iran manufactured 1.3 million cars in the past calendar year. The figure is hoped to reach 1.6 million by the end of the current calendar year (March 20, 2018), Nematzadeh has said.
The share of Iran's auto industry in the country's gross domestic product (GDP) is projected to rise by 70 percent in the current Iranian year.
MA/MG