Car manufacturing up 9.4% in a quarter on year
July 10, 2018 - 8:18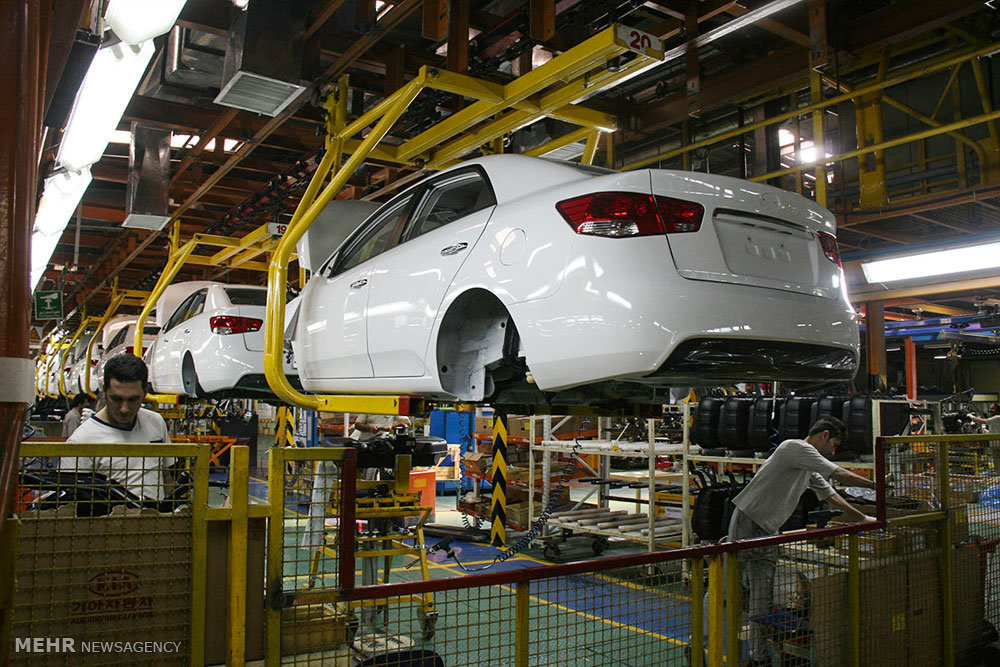 TEHRAN- Car manufacturing in Iran rose 9.4 percent during the three-month period from the beginning of current Iranian calendar year (March 21) compared to the same time span in the past year, IRIB reported.
Iranian carmakers manufactured 336,699 vehicles during the first quarter of this year, while the figure was 307,666 in the same period of time in the preceding year.
Passenger cars output stood at 317,810 in the three-month period of this year, rising from 290,887 passenger cars manufactured in the first quarter of last year.
Iranian carmakers manufactured over 1.535 vehicles during the past Iranian calendar year 1396 (ended on March 20), with 13.7 percent rise from the figure of its preceding year, Industry Ministry has announced.
According to the ministry's data, car manufacturing in Iran stood at over 1.35 million in the calendar year 1395.
As reported, 1.442 million passenger cars were manufactured in the past year, with 14.9 percent growth from 1.255 million cars in its previous year.
Some 1,381 minibuses and middle buses were manufactured in 1396, indicating 52.6 percent increase from 905 minibuses and middle buses manufactured in 1395.
Also, 1,782 buses were manufactured in the last year, with 53.9 percent rise from 1,158 buses manufactured in the year before.
MA/MA