Rueen, a hub of traditional textile in Iran
August 8, 2017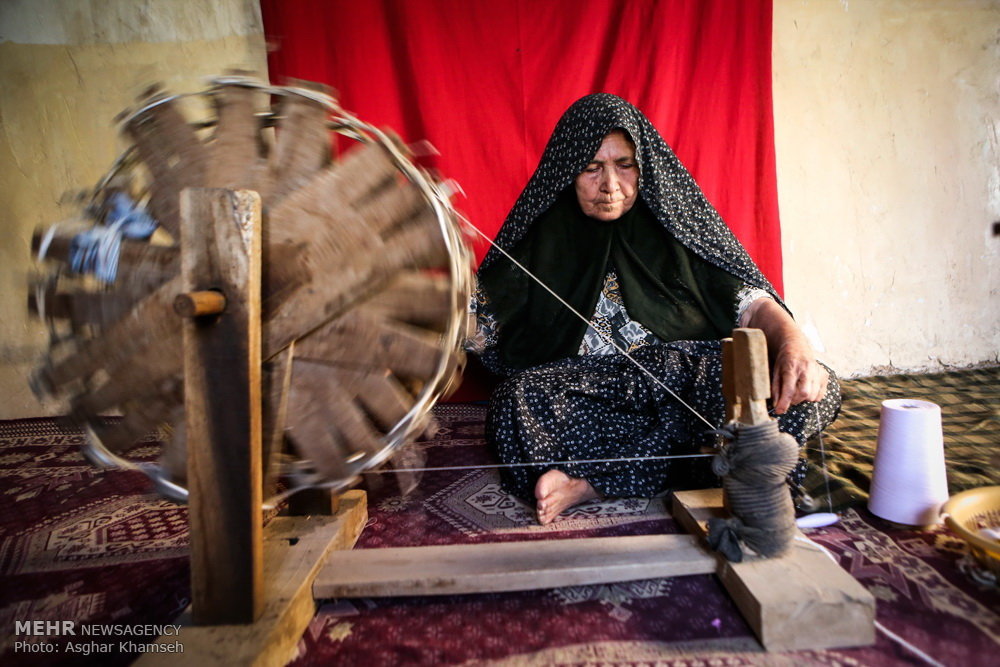 A woman uses an indigenous spinning wheel to make threads from natural fiber at a small-scale workshop in Rueen, a village in northeast Iran, August 5, 2107.
Situated in Esfarayen County, North Khorasan Province, Rueen is famed for its delicate handwoven and industrial wrappers, colorful garments that are widely worn by women.
For the time being, roughly 300 weaving machines are running across the mountainous rural district, producing towels and shawls amongst other domestic products.