Dagestani bank offers $100m to Iran health tourism
August 12, 2017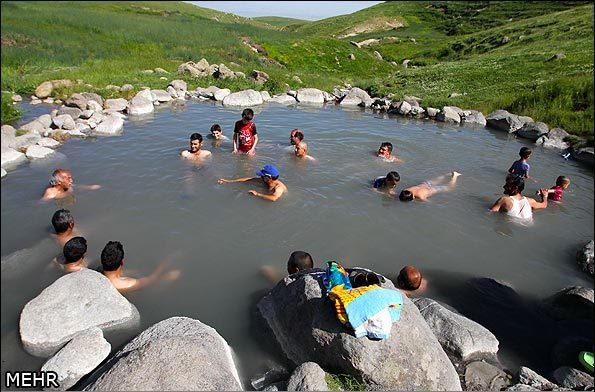 TEHRAN - Republic of Dagestan's Elbin Bank aims to invest $100 million in Iran by constructing a health tourism township near the city of Ardebil in northwest of the country, IRNA reported on Friday.
Elbin Bank Managing Director Abdullah Amrov signed a preliminary agreement in Moscow on Thursday with Ali Lotfi, the representative of Ardebil Medical Sciences Housing Cooperative as the operator of the project.
Under the agreement, a center named Taisiz Sabalan will be constructed in an area between Ardebil and the famous Sareyn spa hub, which is best known for its healing hot springs.
"We are willing to invest in Iran so that our customers will benefit from services of Taisiz Sabalan health center," Amrov was quoted as saying by IRNA.
"A delegation will be dispatched to Iran in the near future to lay the grounds for development of the project," he added.
Under another pact signed on the same day, Elbin Bank has been committed to promote handicrafts and other products made by units affiliated with the Welfare Organization of Iran through holding sales exhibitions at the bank.
Ardebil and its surrounding areas are also known for high-quality honey as well as a wide variety of handicrafts including carpets and rugs.
PHOTO: People revel in a hot water spa near Sareyn in Ardebil province.
AFM/MG