Endangered Hircanian forests saved against mining exploration
August 13, 2017 - 20:8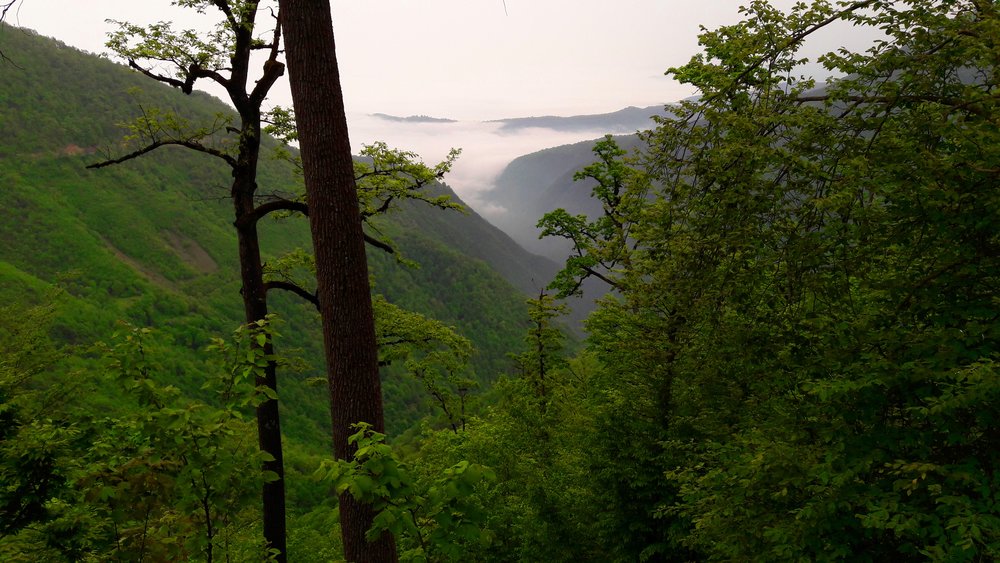 TEHRAN — The governor general of the northern province of Mazandaran has rescinded a permit for mining exploration across 11,000 hectares of Hircanian forests in a move toward saving valuable, yet endangered natural resources.
Mohammad Darvish, an official with Department of Environment (DOE), said on Saturday that Mazandaran Governor General Rabi Fallah Jelodar has revoked a mining exploration permit he had issued earlier this year to protect the ecologically sensitive forests from deforestation.
According to the DOE official website the mineral extraction in the heart of the valuable and old-growth Hircanian forests have aroused determined opposition of Department of Environment, Forests, Range and Watershed Management Organization, and environmental NGOs for some weeks now.
"The mining exploration permit even prompted the resignation of Hosseinali Ebrahimi, Mazandaran province head of department of environment, in an effort to safeguard the forests and preventing an environmental catastrophe," Darvish highlighted.
Farhad Dabiri, the deputy director of Iran's Department of Environment, also stated that the DOE has previously strived to revise the laws on issuing mining exploration permits which was rejected by the Industry, Mining and Trade Ministry.
However, a working group comprising experts both from DOE and Industry, Mining and Trade Ministry formed to protect ecologically sensitive areas from environmentally disruptive activities such as mining, Dabiri said, adding, but this time, regardless of the previous agreements a permit was granted for mining exploration in Hircanian forests.
Ebrahimi, Mazandaran province head of department of environment, also noted that the aforementioned mining exploration project was supposed to be set up in separate 7 sites stretching over a land area of 11,200 hectares.
More than two third of the targeted area is covered in forests and the rest were rangelands, Ebrahimi said. "In fact implementing the project could have posed a threat to some 200,000 hectares of Alborz protected area."
The Caspian Hircanian Mixed Forests ecoregion is covering about 55,000 square kilometers near the southern shores of the Caspian Sea of Iran and Azerbaijan.
The forest covers parts of five provinces of Iran from east to west including: North Khorasan Province, Golestan Province, Mazandaran Province, Gilan Province and Ardabil Province.
Hircanian forest granted the areas with unique richness of biological diversity, its endemic and endangered species, its natural beauty and its masterpieces of nature creative genius in the form of this ancient forest.
The forest contain the most important and significant natural habitats for in-situ conservation of biological diversity, including those containing threatened species of outstanding universal value from the point of view of science or conservation. It also contains superlative natural phenomena or areas of exceptional natural beauty and aesthetic importance.
Mining has always been an environmentally disruptive activity, but contemporary extractive industries are located in some of the most ecologically sensitive forests.
Oil, coal, gas, and minerals extraction reduce forest cover, but also lead to more long term impacts such as pollution, infrastructure development and increased human activity. Extractive industries produce toxic water and chemicals as byproducts that can contaminate groundwater and kill flora and fauna. Weak regulation in policy and practice has hindered effective monitoring and accountability processes in developing countries.
With the growth of fossil fuels and minerals extraction in developing countries, the threat of pollution from oil spills and mining waste will continue to rise.
MQ/MG