Saudi crown prince calls for Iraqi mediation with Tehran: minister
August 13, 2017 - 16:15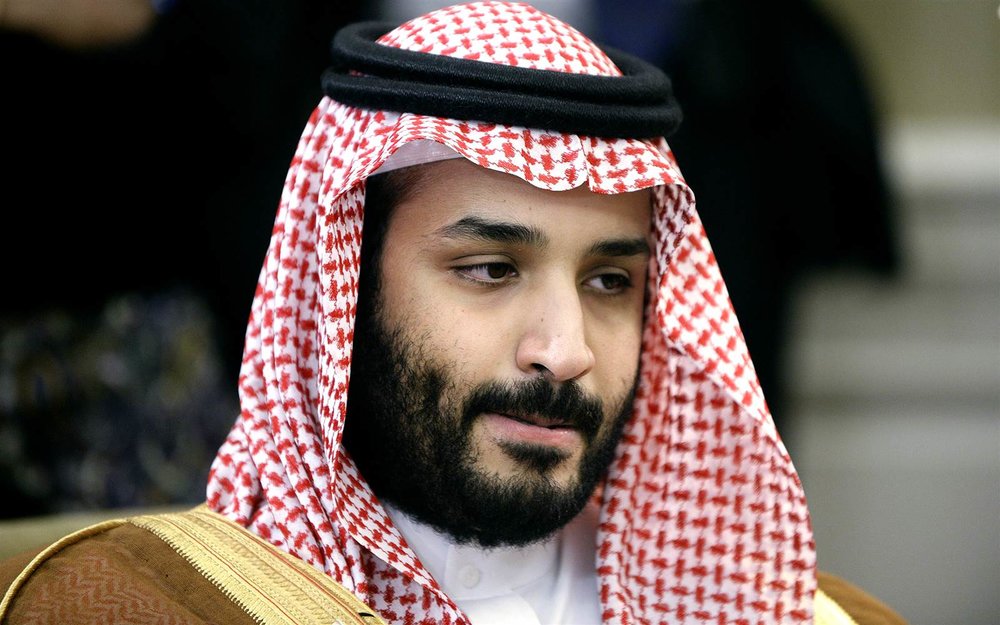 TEHRAN –Iraqi Interior Minister Qasim al-Araji said on Sunday that Saudi Crown Prince Mohammed bin Salman has officially asked him to mediate between Tehran and Riyadh.
"Mohammed bin Salman officially conveyed his request to me that Iraq mediates between Iran and Saudi Arabia to ease tensions," al-Araji told reporters in Tehran following a meeting with his Iranian counterpart Abdolreza Rahmani Fazli.
"Previously King Salman had made the same request," the minister added. Tehran has not reacted to the news.
"We believe friendly relations between Iran and Saudi Arabia contributes to the security of the region."
The remarks come after Iran's Foreign Minister Mohammad Javad Zarif and his Saudi counterpart Adel al-Jubeir shook hands on August 2 at an extraordinary meeting in Istanbul of the Organization of Islamic Cooperation (OIC) on recent tensions in the occupied city of al-Quds.
Also, on Saturday Iranian media outlets reported the reopening of the Hajj Office of Ayatollah Khamenei, the leader of the Islamic Revolution, in Saudi Arabia.
Iran, Saudi Arabia have been locked in a list of disagreements, including the situation in Syria. Subsequent stumbling points have widened the rift.
The execution of a prominent Shiite cleric, Sheikh Nimr al-Nimr, by Riyadh in January 2016 prompted protesters in Tehran and Mashhad to ransack Saudi diplomatic posts.
Following the storming, Riyadh cut all diplomatic ties with Tehran, giving Iranian diplomats in Saudi Arabia 48 hours to leave the country with the impasse still smoldering.
The development kicked off a new round of sparring between the two regional rivals.
The unprecedented mutual vitriol has negated efforts so far to resolve a Hajj stampede in 2015, during which 464 Iranian pilgrims were killed. Iran cancelled participation in Hajj 2016, blaming Saudi mismanagement for the cancellation.
Iran and Saudi Arabia have also been trading barbs over the situation in Yemen, under the Saudi-led airstrikes since March 2015. Unlike Saudi accusations, Tehran denies the Houthis are a proxy Iranian force, calling for an end to the invasion.
In May, a war of words erupted as Saudi Defense Minister and now Crown Prince Mohammed bin Salman accused Iran of trying "to reach the focal point of Muslims (Mecca)," saying that he would protect his kingdom against what he called Iranian efforts to dominate the Muslim world.
In unusually blunt remarks, Salman also threatened that any struggle for influence ought to take place "inside Iran, not in Saudi Arabia," ruling out dialogue with Tehran.
Reacting to the comments, Zarif accused the Saudi side of "dangerously" seeking tension.
The Qatar row has presented itself to be a new entanglement. Downgrading diplomatic ties with Iran featured in a list of 13 demands put in by the Saudi-led group which announced on June 5 they were severing ties with Qatar.
The group accuses Qatar of supporting "extremism" and of being too close to Saudi Arabia's regional rival Iran.
Still there is hope for a détente. While regional and international intervention has failed so far to bring Tehran and Riyadh to the negotiation table, resumption of the Hajj pilgrimage this year is happy news.
Also, Tehran has shown openness to a thaw. In a recent interview with France 24, Kamal Kharrazi, the head of Iran's Strategic Council on Foreign Relations and a foreign policy adviser to Leader Ayatollah Ali Khamenei, said Iran was open to "dialogue" with Saudi Arabia despite escalating tensions.
"We know they (Riyadh) have made many mistakes in Yemen, Bahrain, Iraq and Syria, but we are still for dialogue," Kharrazi said.
AK/PA