Trump insults other nations, Zarif says
January 13, 2018 - 20:53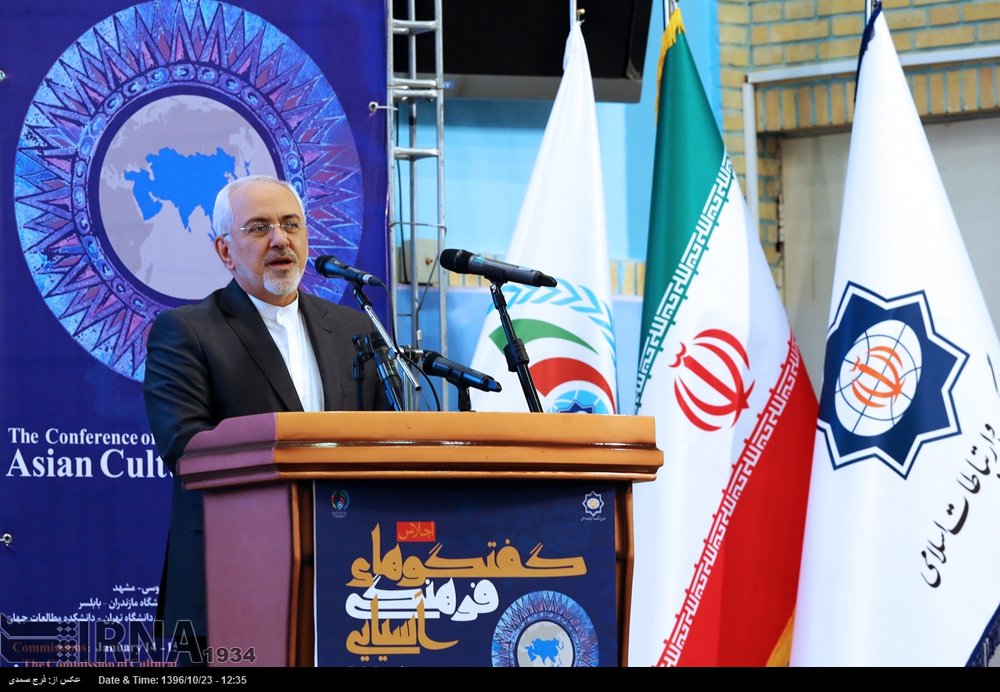 TEHRAN – Iranian Foreign Minister Mohammad Javad Zarif said on Saturday that U.S. President Donald Trump insults other nations.
"Unfortunately, we see that a person who addresses all nations with derogatory, unacceptable and even unbelievable expressions has taken the power in the United States," Zarif said during a speech at the Asian Cultural Dialogue summit in Tehran.
Such an attitude impedes reaching a "comprehensive paradigm for dialogue", he added.
"We all seek to build a better world and we need to counter such attitudes which are based on egoism," he noted.
Zarif said, "There is no way but starting dialogue based on mutual respect and efforts to reach a common understanding."
During a meeting with U.S. senators on Thursday, Trump used an offensive language to described Haiti, El Salvador and unspecified African countries, calling them "shitholes".
U.S. diplomats around the world were summoned for formal reproach, amid global shock that such crude remarks could ever be made in a semi-public meeting by the president of America, the Guardian reported.
The 55-nation African Union said the remarks were "clearly racist".
NA/PA