Rouhani: Nuclear deal beneficial to Iran, region and entire world
August 13, 2017 - 20:6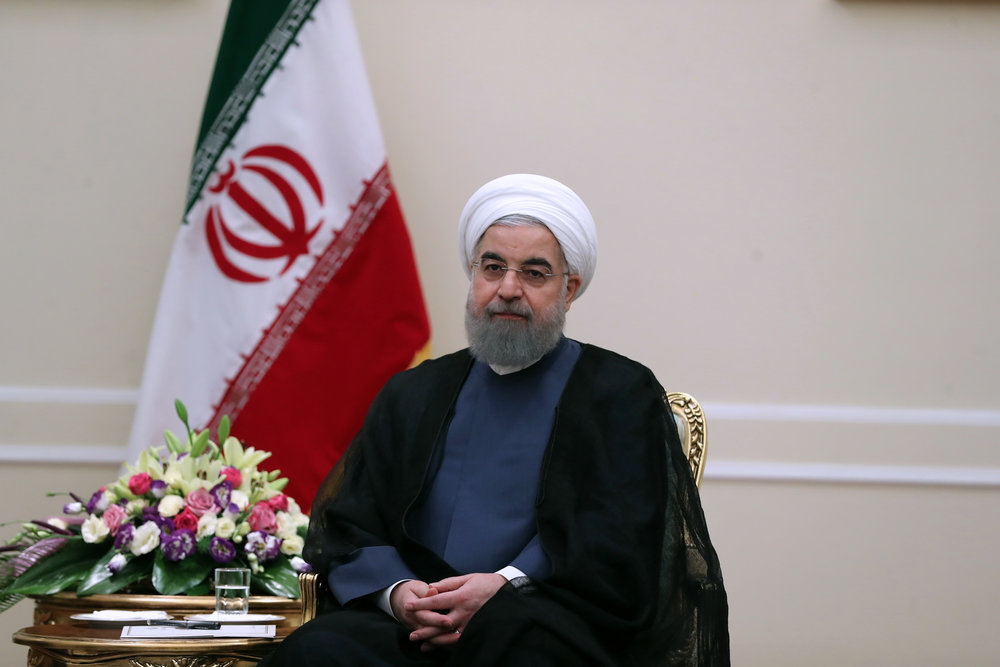 TEHRAN – The nuclear deal is definitely to the benefit of Iran, region and the whole world, Persident Hassan Rouhani said on Sunday.
During the last meeting of Rouhani's first cabinet, the president pointed to the benefits of the nuclear agreement, or the JCPOA, and warned against any breach of it.
Anyone who tries to harm the deal would in fact be harming himself and his own country, Rouhani said in an obvious reference to U.S. President Donald Trump's anti-JCPOA rhetoric.
Trump has been signaling for weeks that he is seeking to find a way out of the deal signed in July 2015 between Iran, the European Union, Germany and the five permanent members of the UN Security Council.
"I don't think they're living up to the spirit of the agreement," Trump said, signaling that he would very much like to declare Tehran noncompliant with the accord.
"They are not in compliance with the agreement and they certainly are not in the spirit of the agreement in compliance, and I think you'll see some very strong things taking place if they don't get themselves in compliance," he went on to say.
This is while his administration has, for two times, certified to the Congress that Iran has been complying with the internationally supported agreement.
The International Atomic Energy Agency has confirmed six times that Iran has been living up to its obligations under the deal, which obliges Iran to limit its nuclear activities in exchange for termination of financial and economic sanctions. The nuclear deal went into force in January 2016.
Once, Rouhani said, the whole world was in complete unison against Iran and its activities, "but today, if America tries to stand against BARJAM (a Farsi acronym for the deal), the whole world would be united against it."
Under a new Republican White House, the United States has ramped up pressure on Iran, imposing new sanctions on Tehran over its missile program.
Senior Iranian officials have denounced Washington's renewed hostility, saying the U.S. is acting in bad faith.
"POTUS always wanted to kill JCPOA. To avoid isolation, he's trying to blame it on Iran. Bad faith on top of US violating the letter & spirit," Foreign Minister Mohammad Javad Zarif tweeted on Friday.
MH/PA